6 min read
Transform Your Business With Managed IT Services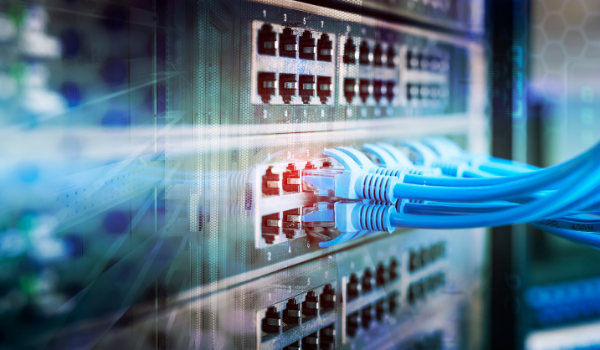 Managed IT services give your business freedom from the complexities of IT management by allowing you to outsource critical IT operations to a managed services provider (MSP).
Standley Systems is a proud provider of managed IT services to Tulsa, Oklahoma City, and beyond. Whether you have a small business with minimal IT requirements or a large enterprise with an in-house team, Standley Systems can add value to your operations with affordable, scalable, and professional customized solutions.
Why Managed IT Services?
Managed IT services allow your business to leverage technological innovation while reducing infrastructure costs. Our experienced team will work closely with you to craft a tailored solution that spans IT-related technical, implementation, operational procedures and policies.
Are you on track with the digital revolution?
Managed information technology services is a high-growth industry, expected to nearly double from $23 billion in 2020 to nearly 44 billion by 2026.
That's not a surprise - managed services companies provide services that benefit every part of your business - from its operational foundation all the way to how it delivers value to your customers.
The result? Improved productivity, efficiency and unparalleled service that frees up resources that can be used to power the growth of your company.
Managed service providers offer critical IT services that can either replace parts of your technological infrastructure or support your in-house IT department.
Server and network management
Managed server and network management is the core of your IT solution. Our experts start with creating an optimized, robust design that ensures your system can withstand increased loads while protecting data and resisting cybersecurity threats.

Standley Systems offers critical network services that include: Wireless Application Protocols (WAPs), Local Area Networks (LANs), and various other connections that link computers, devices and office equipment. We will also continuously monitor your network while securing vulnerabilities before potential issues turn into serious problems.
Cybersecurity Services
Threats that compromise the security of your data continue to increase with the sophistication of cyberattacks. Fight back with managed security services that ensure your data is transferred safely at every point of your network and on the cloud. Some managed service offerings that can form part of your security strategy include:
Firewall management
Anti-malware and anti-virus software
Continuous remote monitoring and management
Threat and vulnerability risk assessments
DNS protection
Web filtering
Employee training programs
Our cybersecurity services ensure compliance and security across every part of your operation, including endpoint security, network security, cloud security and policy management.
Cloud infrastructure management
Cloud computing is a primary enabler of digital transformation through the delivery of secure, high-quality on-demand services that may include servers, software, network devices, and storage devices. Flexible and cost-effective, cloud infrastructure typically falls into three broad categories that include computing, networking, and storage.

Cloud computing is also reliable. Depending on the service level agreement, you can be guaranteed up to 99.99% uptime. Our comprehensive service agreements also include automated backups and disaster recovery plans that ensure your data is never lost.
Cloud application management
Cloud applications - or SaaS (Software as a Service) - allow your business to access the most recent, technologically innovative software for a monthly fee. Since it's subscription-based, it offers flexibility that gives you options on the programs you need and the number of users. It's also convenient because the cloud services provider manages deployment and updates.
Cloud-based software can also be easily integrated with other programs, allowing for enhanced collaboration and increased productivity across departments. Popular examples include applications and management systems like Microsoft Office 365, Salesforce, and Adobe Photoshop.
Virtual Chief Technology Officer (CTO) Services
Technology is evolving at an accelerated rate - faster than most businesses can keep up. That's where the services of a virtual CTO come in.
A virtual CTO is a highly experienced technology expert that works with you to design custom IT initiatives, formulate tech strategies, and guide your company towards achieving its business goals. The experts at Standley Systems have decades of experience working with businesses of all types and sizes and are committed to adding long-term value to your business.
Managed IT Services Bring Major Advantages
An internal IT department is not the best option for every business. Most small and medium businesses don't have the budget for the level of IT services required to compete on today's business landscape - and that can result in a severe competitive disadvantage.
Managed IT services level the playing field by allowing smaller businesses to take advantage of the most advanced technological infrastructure and applications. Other benefits include:
Long-term cost savings with a small initial investment
MSPs offer high-quality critical IT services that can scale with the growth of your business.
That means you don't have to invest in costly infrastructure or IT personnel and have the flexibility to add or remove services as your needs change.
Managed IT services also provide budget stability with predictable monthly costs - without large unpredictable bills due to equipment failures or maintenance costs.
Improved user productivity
When you outsource IT services to an expert, your employees no longer have to concern themselves with time-consuming day-to-day troubleshooting or significant downtime when the network goes down. Managed IT services give you access to highly trained experts that get to the root of the problem fast - allowing IT employees to focus on company objectives instead of error messages and outdated equipment.
Managed IT keeps your business up to speed with the pace of technology
MSPs help smaller companies keep up with technological innovation, giving them freedom from costly equipment upgrades, maintenance, software licenses, and other tech-related costs that pile up over time. For a monthly fee, managed services allow businesses of all sizes to leverage first-in-class infrastructure and applications that increase productivity, efficiency and connectivity.

Immediate expert-level support
MSPs are experts in the field with a wide range of exposure to network, hardware, software, and connectivity issues across many types of businesses. With managed services, you have access to specialists that can identify the source of problems with maximum speed and resolve those issues in record time.
Enhanced cybersecurity and threat detection
Data security is an increasing concern as more businesses come online and into the cloud. Managed service providers are cybersecurity experts by default, and are always up to date and aware of the latest cybersecurity threats. Through onsite and network monitoring, MSPs protect your network 24 hours a day, seven days a week to stop threats in their tracks and immediately neutralize issues before they become serious problems.
Is your business ready for managed IT services?
According to a recent CompTIA study, nearly two-thirds (64%) of organizations use MSPs for at least one IT function. Is your business ready to join the digital revolution?
Managed IT services help transform your business from the ground up, giving it a distinct advantage on today's competitive business landscape. Our experts can help design, implement and maintain a managed services strategy that will save your business money, increase productivity and boost profits. Call us today for a consultation.