4 min read
7 Ways Your Business Profits From Cloud Managed Services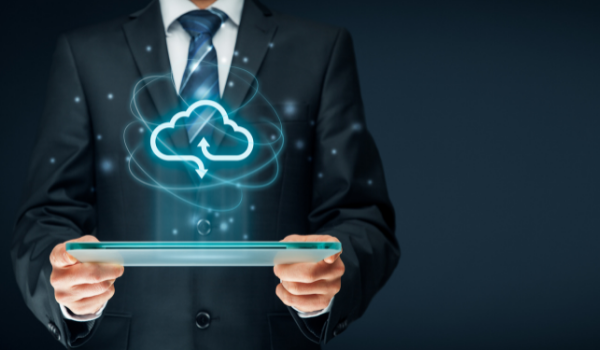 Cloud managed services give your business the opportunity to outsource costly IT operations to a technology services company that specializes in IT solutions. This allows your business to access world-class cloud infrastructure without expensive hardware upgrades or investment in IT personnel.Managed IT services are a growing market that allows companies of all sizes to access innovative technology that was once available exclusively to larger players. From services spanning networks to software to security, cloud-managed services allow your business to profit in numerous ways.
1. Outsourcing IT increases cost savings
Small and medium-sized businesses with smaller networks can reduce costly maintenance, hardware, and employee costs by outsourcing IT operations to a managed services provider. According to Amazon web services, customers can save up to 30% in operational and 25% in infrastructure costs while improving service levels and security. Along with all these savings, cloud managed services simplify your budgeting process by providing you with a consistent monthly bill.
2. Managed services help get your technology up to speed

Technology rapidly evolves, and some businesses may struggle to keep up with the pace of change. Maintaining an IT department is expensive - especially for smaller companies.
Managed services allow your business to stay up to date with less effort and expense. That way, your IT personnel can focus on business objectives and goals that boost your bottom line.
3. Flexible cloud-first managed services grow with your business
Managed IT services can free up your budget so your business can focus on growth. You won't have to worry about upgrading hardware, software or hiring IT staff. Cloud platforms like Microsoft Azure and Amazon Web Services can grow along with your business and adapt to your needs.
4. Cloud-based services can improve employee productivity and collaboration
Outsourcing your IT operations to a specialist provider can give you access to the benefits of technology, instead of taking up valuable time with troubleshooting and maintenance issues. Cloud-based software can simplify operations and allow your employees to collaborate easily, store documents on the public cloud, and access them wherever there is an internet connection.
Besides software cloud deployments, managed service providers offer software integration services that can connect operations and enhance collaboration across departments. That means employees waste less time on time-consuming tasks and redundant business processes.
5. Cloud computing services let you access first-in-class infrastructure
Managed IT services level the playing field across the entire business landscape. They enable organizations of all sizes to compete by giving them a competitive technological advantage previously available to larger companies. That means increased access to top-rated hardware, software, and support services for the price of a subscription.
6. Superior security and disaster recovery
Technological innovation helps businesses of all sizes gain significant benefits through increased connectivity. That also means increased risks such as data breaches, privacy invasion, and online fraud. Companies of all sizes are vulnerable, and cyber attacks cost the economy millions of dollars per year with an average loss of $200,000 per business.

Staying secure online can be difficult for a small business struggling to keep up with the latest cyber threats. Investing in cloud-managed services ensures that your data is kept safe and secure through remote monitoring and neutralizing of any security threats. And if disaster strikes, your provider has all the latest measures in place to ensure your business stays online and can continue operating with minimal disruption.
7. Reliable support and fast response times
Cloud service providers are specialists in their field and can accurately diagnose and respond to issues through enterprise-level monitoring. Almost every problem can be monitored, accessed, and addressed remotely, and technicians are always on call to resolve issues immediately.
Standley Systems is your local trusted technology partner
With over 80 years of serving Oklahoma businesses, Standleys is your trusted partner in public, private, hybrid cloud, and other managed services solutions. We are a cloud operations specialist that can help bring your technology to speed with services tailored to your unique needs.
Working with a local IT company can bring you numerous benefits you can't get with larger companies. Our data centers, technicians, and support staff are all local and just a phone call away. We are committed to serving Oklahoma-based businesses with innovative cloud adoption and network solutions, and are a proud partner in helping our clients leverage the benefits technology has to offer.