Workflow Solutions
Every organization has a set of analog and tech-driven workflows.
The way this information flows through your business processes
has a strong impact on many facets of your operations.
While processes vary from business to business, they generally include tasks like
processing invoices, shipping orders, or checking in patients. Slow or outdated
processes add unnecessary costs, frustrate employees, and hurt customer service.
When you streamline your document workflow, you reduce costs, help employees
thrive, and improve customer satisfaction.
Why Standley for Workflow Solutions
Standley Systems is uniquely positioned to help you improve your processes. Our team includes both consultative professionals with deep experience in IT managed services that companies rely on, and also a rich history of document management, and by combining both, the team at Standley Systems is able to offer effective document workflow solutions unlike any other.
Capture Information from Document Scanning
A solid workflow begins with the ability to capture information from scanned documents. Our document capture and document scanning solutions use Optical Character Recognition (OCR) technology to automate this process and read data from your scanned documents. This data can then be used to name files and index documents, and conditional logic triggers the next steps in the workflow.
Route Documents Accurately
Getting documents to the right location can be challenging, but accurate routing is essential for smooth running operations. With document routing technology, scanned documents can be automatically routed to the right person, department, or storage location. Combining software with customized control panels on your multifunction copiers makes this task easy for end-users.
Store, Secure, Share, Search, and Retrieve
Document management solutions make it easy for businesses to store scanned documents and other types of digital information. This information can live on physical servers in your facility or in secure cloud servers, depending on your preference and needs. With document management solutions employees can securely login and search documents, and permissions allow you to control who can access what. Throughout a project, documents can be acted on and moved in a workflow. At the end of their lifecycle, these documents can be digitally archived and then destroyed after the statute of limitations expires.
Integration With Existing Applications
Workflow optimization achieves maximum benefit when your documents are integrated with the applications your employees use every day. From CRM applications like Salesforce and Microsoft Dynamics to Sharepoint and your ERP system, we create custom solutions that integrate paper and scanned documents directly into your existing workflows. This reduces the time spent onboarding and implementing new applications, and allows for the seamless addition of technology and beneficial processes into your existing workflow.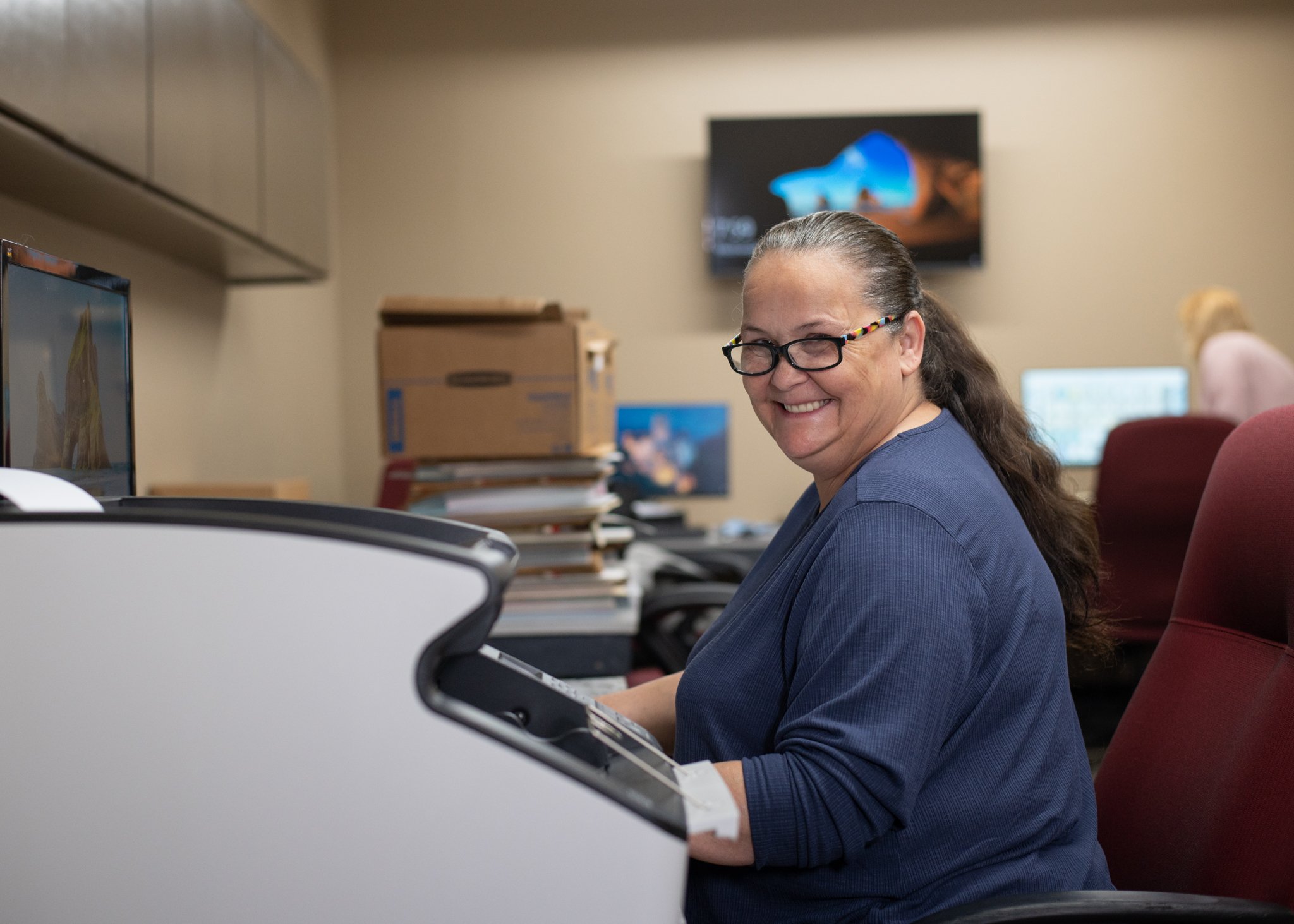 If you have existing documents that need to be scanned, Standley Systems is able to help. Our backfile conversion services securely scan and index your documents, helping get you organized and make the move from paper to digital. Once scanned, documents can be imported into your existing document management system or we can configure a new document management system for you depending on your needs.
Document management for businesses
See how Standley Systems delivers document storage services and management solutions that help businesses preserve and protect vital records.
WORK WITH STANDLEY SYSTEMS TO TRANSFORM YOUR BUSINESS
Ready to transform how your business and its teams use technology to get ahead? Our team has helped companies in healthcare, education, finance, and other industries make better use of their technology, leading to innovation and productivity that support their long-term success.
Contact Standley Systems today — we'll assess your business's current technology capabilities and develop a strategic implementation plan to optimize your IT systems and better integrate new and existing solutions.