Document Scanning and Digitizing
Standley Systems is here to help scan, digitize, and manage all your essential paper documents, providing security, convenience, and excellent customer service.
We provide document scanning and digitizing services that make all your important files easily accessible, safe, and secure as digital images, electronic documents, or editable files. Whether you need document scanning and management for a single project or as ongoing services, we can tailor our services to meet your needs and make it easier to find critical documents.
Trusted document scanning services with a strong reputation
Our document scanning services are available for businesses across Oklahoma. We're here to help simplify how you use your document management system, making your digital transformation efforts manageable and achievable, even if your industry and business still heavily rely on paper files.
The Standley Systems team is trusted by all types of businesses, and whether you need support on a per-project basis or for the long term, we apply the same quality control, security, and organization standards to all our work.

We've scanned as many as 4 million pages over the course of one multi-year project, and we can help you organize your documents too. Contact us today to learn how we can help scan and digitize your business files.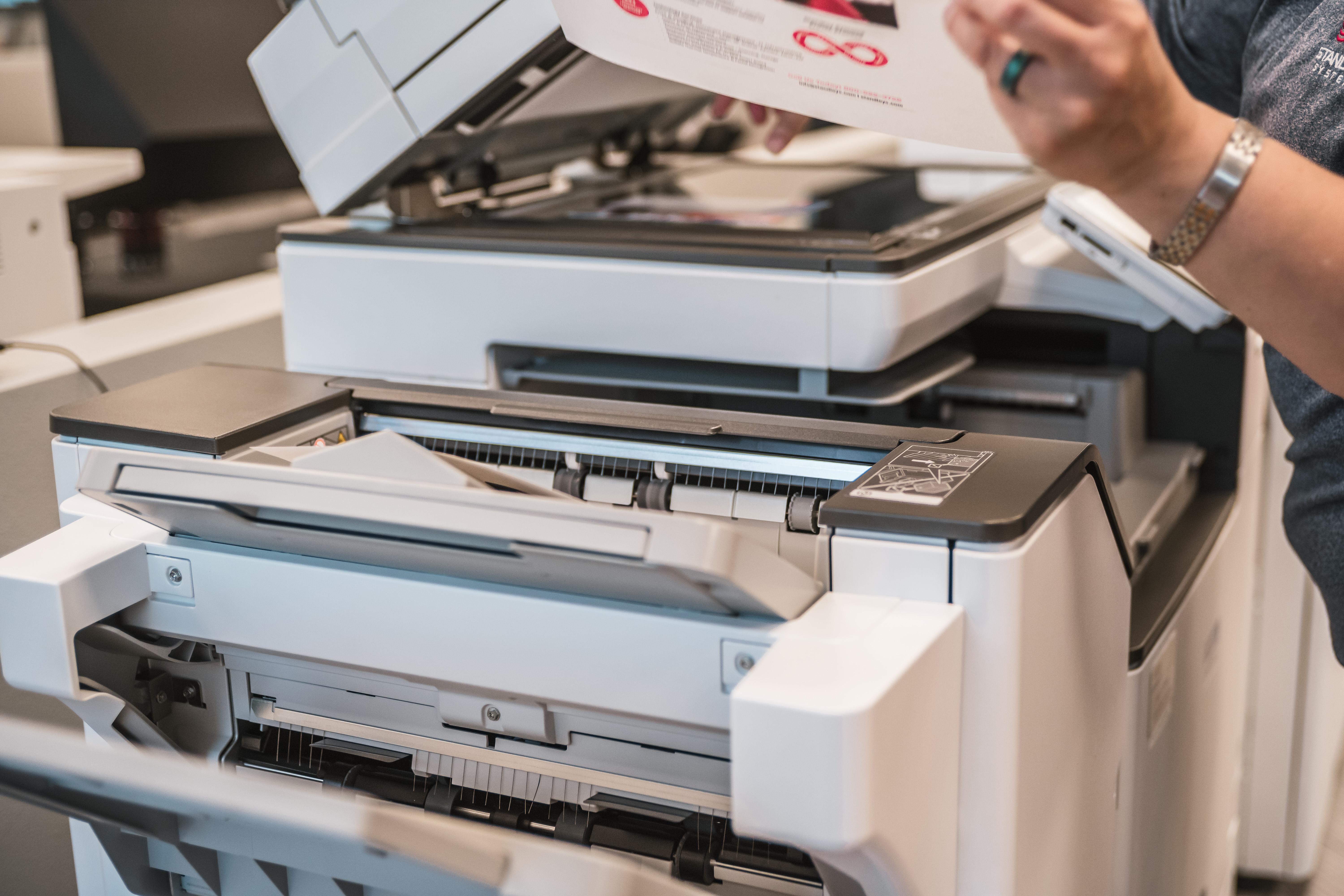 ---
Step 1: Review Project Specs

First, we work with you to understand and define the scope of your project. We determine how many documents need to be scanned, where the scanning needs to take place, and what kind of timeline, security concerns, and documents types are involved.
---
Step 2: Prep and Scan Documents
Once we establish a timeline, we need to organize and orient documents to speed up the scanning and document digitizing process. We group files based on document size and separate sensitive documents so the process is fast and secure.
---
Step 3: Receive and Validate Output
We use PACE Business Operating Systems in order to streamline and automate the document scanning process. Before each scanning project, we test to confirm our equipment is working and scanning your original files, creating digital documents as expected.
---
Step 4: Index and Quality Assurance
Our team takes inventory of all documents we received to make sure our equipment has a record of scanning all the files. We process our document scanning in batches and make sure our equipment records show that each physical document has been scanned and digitized.
Frequently Asked Questions
Customers often have questions about our document scanning and digitizing process – read these frequently asked questions to learn how we keep your original documents safe, what storage options we offer, and how our equipment indexes and validates the digitized documents we create.
"We called Standley Systems for a time-sensitive scanning project and were very happy with the result. In just one day, they were able to scan 45,000 images and deliver all images and hard files ahead of deadline. We now know where to go when we need quality help – fast!"
LifeSpring Home CareHere's
See our blog to learn more about our document management expertise
Trust the Standley team for all your document scanning and digitizing needs.
Standley Systems has been helping Oklahoma businesses modernize their document management, scanning, and digitizing capabilities for decades. And we want to do the same for you and your team.
Fill out the form to learn how our document scanning and digitizing services can help your business succeed. Current customers can contact remote support or use the client portal.