7 min read
Quick Guide to Mastering Managed Service Provider Agreements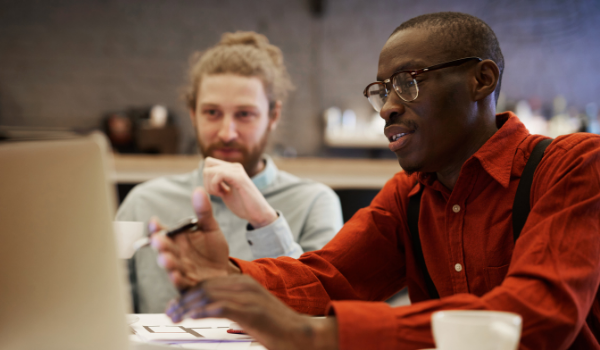 The market for managed services is growing fast, and it's expected to reach $43.94 billion by 2026. That means more businesses than ever are choosing managed services to reduce costs, increase productivity and boost their bottom line.
Outsourcing IT is a serious decision because your business will depend on the service levels of an external company. A managed service agreement (MSA) or service level agreement (SLA) can give you peace of mind because it helps clarify service expectations. It also defines managed service provider (MSP) responsibilities while outlining any penalties incurred if the MSP misses any targets outlined in the agreement.
SLAs are critical to your MSP relationship
Developing a managed services agreement requires negotiations between parties that help clarify all facets of the relationship. That is why an SLA is more than just a managed services contract. It is a critical tool that identifies expectations and responsibilities while clarifying communication between clients and service providers.

Besides describing precisely what services are being delivered, an SLA gives clients a way to measure the delivery of those services and receive compensation if the MSP misses any service-level targets.
SLAs define service availability in a way you can measure
Networks can go down, and outages can occur. The SLA defines service goals, such as a 99.99% uptime guarantee, while allowing provisions for factors that may reduce uptime, such as scheduled maintenance.
As part of their delivered services, MSPs use a monitoring system that tracks uptime and service outages. This allows clients to track service availability and understand how credits are calculated if the service guarantee is not met.
Parts of a Managed Service Provider Agreement
Managed service provider agreements vary significantly between providers. They depend on many factors such as the types of managed services being provided, governmental laws, and regulatory compliance. Some of the most common section categories included in a managed service agreement are:
Agreement Overview
The agreement overview can span several separate sections that define details such as the purpose of the agreement, involved parties, agreement duration, and document structure.
Definitions
Many agreements have a section with definitions clarifying the meanings of key terms used throughout the SLA.
Scope of SLA
The scope of services section is an extensive part of the agreement that defines details such as:
Internal departments and employees
Any external companies
Locations
Service responsibilities
Services not covered
Agreement amendments
Length of contract
Agreement review process
Agreement renewals
Agreement termination
Scope of Services
The scope of services section is among the most detailed in the SLA document and usually includes the following information:
General obligations/summary
Maintenance service details
Support service details
Service maintenance schedule
Client obligations
MSP Responsibilities
A section with MSP responsibilities usually covers the following areas:
Details on the provision of purchased services
Data protection details
MSP contractor and employee information
Services Section
The service agreement section of the SLA gives information about service offerings that can include:
Service uptime
Data backups
Response and resolution schedule
Business/support hours
Client Service/Subscription Information
The client services section includes information detailing how services and content are purchased, how they are priced, payment terms, and any details about adding subscriptions.
Other sections can include client responsibilities, compliance, usage limits, and usage restrictions. Some MSPs may also have sections about storing or transmitting prohibited or illegal content, and any conditions for content removal.
Payment and Fee Conditions
Sections detailing payment and fee information usually include details such as:
Refund/cancellation terms
Invoicing and payment instructions
Overdue charges
Conditions for service suspensions
Payment disputes
Tax information
Proprietary rights and licenses
Most agreements should have a section detailing proprietary rights and licenses that gives the MSP the right to host, copy, display and transmit data within their systems as part of their services.
Confidentiality
The SLA confidentiality section outlines provisions confirming that data is kept confidential according to the terms and conditions of the agreement.
15 Critical questions to ask when evaluating your SLA
Since SLAs differ so widely between MSPs, it's important to ask some critical questions that can include:
Are there additional onboarding fees not included in the agreement?
What is the service prioritization process?
What is the response time?
What are the different support tiers?
What is the service desk escalation process?
Are there any supplementary service fees outside the flat-fee support rate?
Does the contract auto-renew?
What details in the termination clause should I be aware of?
Are there any warranties for hardware?
Who owns the data if the contract is terminated?
How often are backups made?
Are backups stored in more than one data center?
Is there cybersecurity insurance?
Is there a Limitation of Liability clause? Is the MSP held liable for any damages resulting from lost or stolen data?
Under what conditions is content deleted without notice?
Critical SLA Clauses To Consider
While SLA agreements vary significantly, the following clauses usually contain critical information that must carefully be evaluated before an agreement is reached:
Payment clauses
Some MSPs require payment following the delivery of services, while others stipulate it must be made in advance. Ensure you are entirely aware of the state of your services and data in the event there is a failure to pay, including any interest charges. Check the fees and payment schedule section to make sure you agree with all the terms.
Termination clause
Carefully evaluate the termination clause to determine what you need to do if you wish to terminate the contract. This includes written notice, any additional payments that must be made, and any procedures or obligations that must be fulfilled before you can end the contract.
Force Majeure
A force majeure clause is a contractual provision that defines any change in obligations arising from an extraordinary event beyond the control of either party. That could include a natural disaster, act of terrorism, or other events that prevent the fulfillment of obligations outlined in the contract.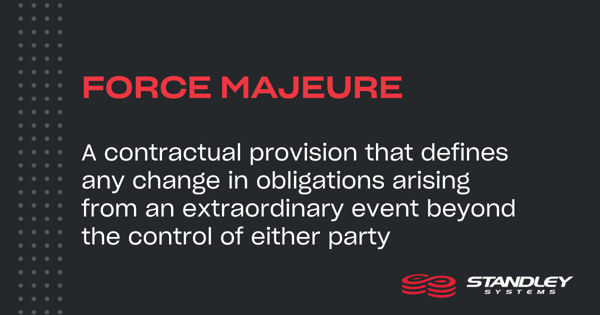 If there is a force majeure clause in the SLA, carefully evaluate how it is defined and how it affects the MSP's responsibilities. In most force majeure clauses, the contractual language typically provides adequate client coverage, stating that reasonable efforts will be taken to minimize the duration and consequences of any performance delay resulting from a Force Majeure event.
Managed Service Provider Agreement FAQs
What is the difference between a Master Service Agreement (MSA) and a Service Level Agreement (SLA)?
An MSA is a standard contract between two parties that lists terms for future agreements or transactions. In contrast, an SLA is an agreement that typically goes in a single direction between a service provider and a client.
How often should I revise my managed services or service level agreement?
Revising your managed services or service level agreement should take place if specific parts of the original agreement are no longer in line with your business's goals and objectives. Many businesses choose to conduct reviews every year to identify any clauses that can be amended when the agreement is up for renewal.
What is the difference between a Scope of Work (SOW) and a Managed Services or Service Level Agreement?
An SOW is usually created with specific work that may either be temporary or project-based. An SLA typically covers a long-term service arrangement between a client and a service provider.