2 min read
LOCAL PRINT PARTNER PROVIDES RELEVANT SOLUTIONS & GENEROUS SERVICE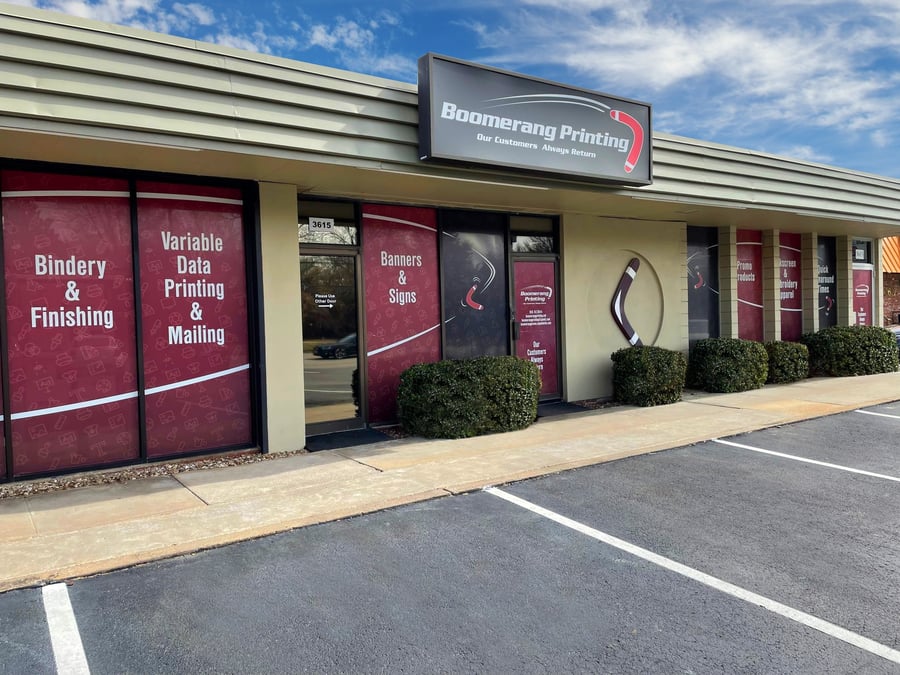 Boomerang Printing is a high quality, competitively priced, quick turnaround
print service serving the Tulsa area. Centrally located in Tulsa, Boomerang
prints for a wide variety of customers from universities to national brands as
well as many local small to medium sized companies in and around Tulsa.
Boomerang utilizes many production print technologies in their shop and
came to Standley Systems looking to increase productivity and efficiency
through the placement of new equipment. They also needed to refresh their
Fiery technology for improved user experience and uptime.
Their commitment to their customers' ever evolving print and marketing
needs along with providing unmatched customer service was the utmost
concern.
At the end of the day, Boomerang needed a new machine placement and
Fiery upgrade that would help with workload productivity, advanced print
techniques and an improved user experience. More importantly, the client
wanted a print technology partner that was local and offered a single point
of contact for service and account management. They wanted improved
customer service where they were more than just a number.
DELIVERING RELEVANT SOLUTIONS & GENEROUS SERVICE
After listening to their past experiences with other technology partners and
careful consideration of the workload, end user experience, and types of
jobs being printed, Standley Systems and the client selected Xerox Versant
280 Press, Fiery, and a face trim module for their booklet finisher.
Boomerang was looking for reliable technology that would help with workload
and improve end user experience. The client was also looking for local
service and support. By partnering with Team Standley Boomerang gained
access to local sales and service experts in which they can reach out to with
a single call to resolve any issue or challenge they may face.
MANAGING THE SOLUTION
After installation, the Standley team took on the task of providing
maintenance and support for the production equipment and solution. In
supporting the solution, we discovered that the trim module was not a right
fit and our team quickly rectified the situation by Standley's customer-first
approach further solidifying the relationship of Standley Systems and
Boomerang.
"We are thrilled to be working with Standley Systems again to place
our second Xerox Versant 280 Press. This partnership exemplifies our
commitment to our customers' ever evolving needs by placing equipment
that is powerful, reliable, and backed by an exemplary local service team."
Boomerang Printing