2 min read
Introduction to Managed print services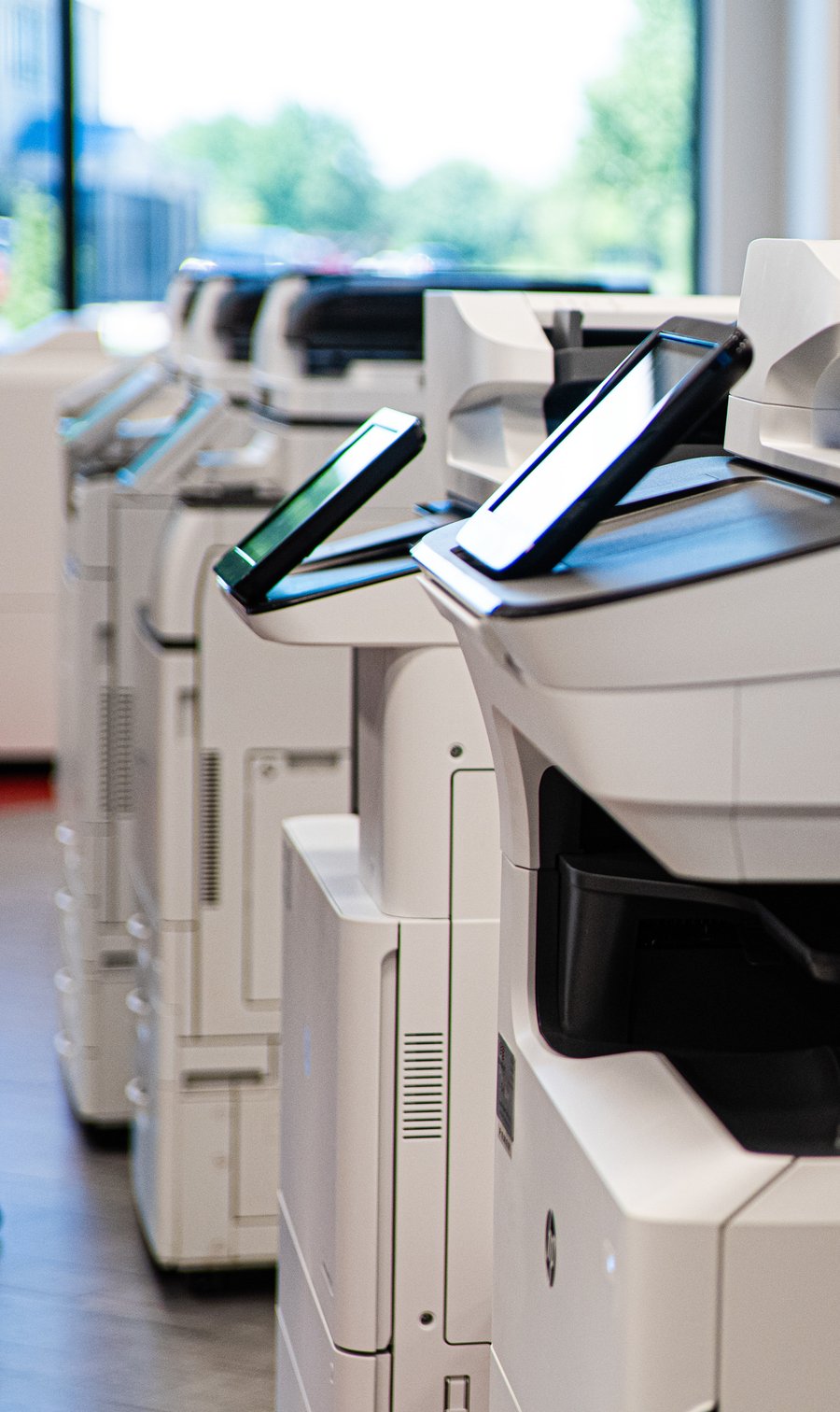 Managed Print Services (MPS) is an all-encompassing print solution that enables businesses to manage their printing operations efficiently. MPS providers offer various services, including printing equipment, supplies, maintenance, and support. With MPS, companies can streamline printing processes, improve document security, and reduce printing costs.
Small to medium size businesses can benefit significantly from hiring a local MPS provider. Here are some key benefits of using MPS:
Improved Document Security
MPS providers use various security measures, such as access controls and encryption, to protect sensitive information from unauthorized access. Depending on the MPS provider's equipment portfolio, some print devices also have built-in security protocols, taking security measures to an even higher standard. With MPS, businesses can have peace of mind knowing that their confidential documents are secure.
Increased Cost Savings
MPS providers can help businesses reduce their printing costs significantly. Through a thorough print environment assessment, a provider can analyze a business's printing operations and identify areas where teams can save costs. By optimizing printing operations and reducing waste, MPS can help companies to save money through streamlining processes and print standardizations.
Reduced Downtime and Increased Productivity
Implementing an MPS strategy can help businesses improve their workflow efficiency, reducing the time employees spend printing tasks. Now employees don't have to waste time or productivity being the go-to for networking printers or worrying about break fixes. With MPS, businesses can focus on core operations, leading to increased productivity.
Sustainability
By implementing a managed print solution or strategy, MPS providers can help businesses reduce their environmental impact by encouraging sustainable printing practices. Putting print rules and strategies in place, such as duplexing, can help increase sustainability. By reducing paper and ink consumption, a managed print strategy can help businesses minimize and improve their sustainability practices and reduce their overall carbon footprint.
Customizable Service Plans
Most MPS programs offer customizable service plans, allowing businesses to choose the level of support that best meets their needs. MPS providers can provide businesses with the equipment, supplies, and maintenance required to keep their printing operations running smoothly.
When choosing an MPS provider, businesses should consider factors such as the provider's experience, reputation, and service offerings. They should also look for providers that offer customizable service plans, have a local presence, and can provide personalized support. Businesses should take the time to research different MPS providers and ask relevant questions to ensure they make an informed decision.
Questions to consider when choosing a service provider can include:
What is the provider's response time?

What is their First Call Effectiveness? Meaning what is the ratio for them completing or resolving the problem on their first service visit

What is their geographic reach/coverage area?

Do the provider's service technicians carry a parts inventory in their service vehicle?

What does an MPS assessment include?

Do they have samples of the assessment or process for you to see?
MPS is an effective solution that can help small to medium size businesses optimize their printing operations, improve document security, reduce costs, and enhance productivity. By hiring a local MPS provider, companies can enjoy these benefits and ensure they receive personalized support tailored to their specific needs. Businesses should consider MPS a viable option for managing their printing operations and choose a reputable and experienced local MPS provider to ensure a successful outcome.