2 min read
Google Gmail Security Changes to Effect Scan to Email on Your MFP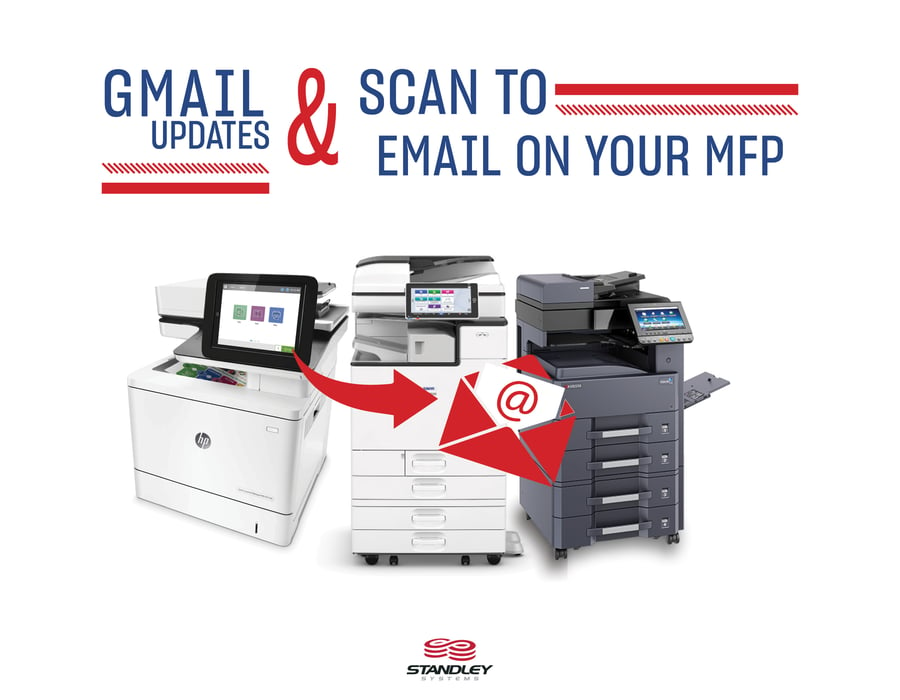 For our customers who Scan to Email from their Ricoh/Savin, Kyocera or HP MFPs using a Gmail account, be aware that Google has been making security changes that may cause your scan to email to stop working.
In order to increase security and safety online for their customers, Google has been:
Gradually ending less secure apps access to Google Accounts
The "allow less secure apps" setting is no longer available in the Google Admin console
Requiring 2-Step Verification for Gmail
When 2-Step Verification is turned on, access to less secure applications is automatically disabled
So how do you make sure your scanning is not disrupted?
To continue using your Gmail account to Scan to Email you will need to create an App Password
to use on your MFP.
An app password is a 16-digit passcode that gives a less secure device (scanner) permission to access your Google account. App passwords can only be used with accounts that have 2-Step Verification enabled.
Check out our How-To Guides below to see how to setup an app password today! Click each logo to open the corresponding How-To Guide.
Have questions or concerns call us at 800-522-3725!