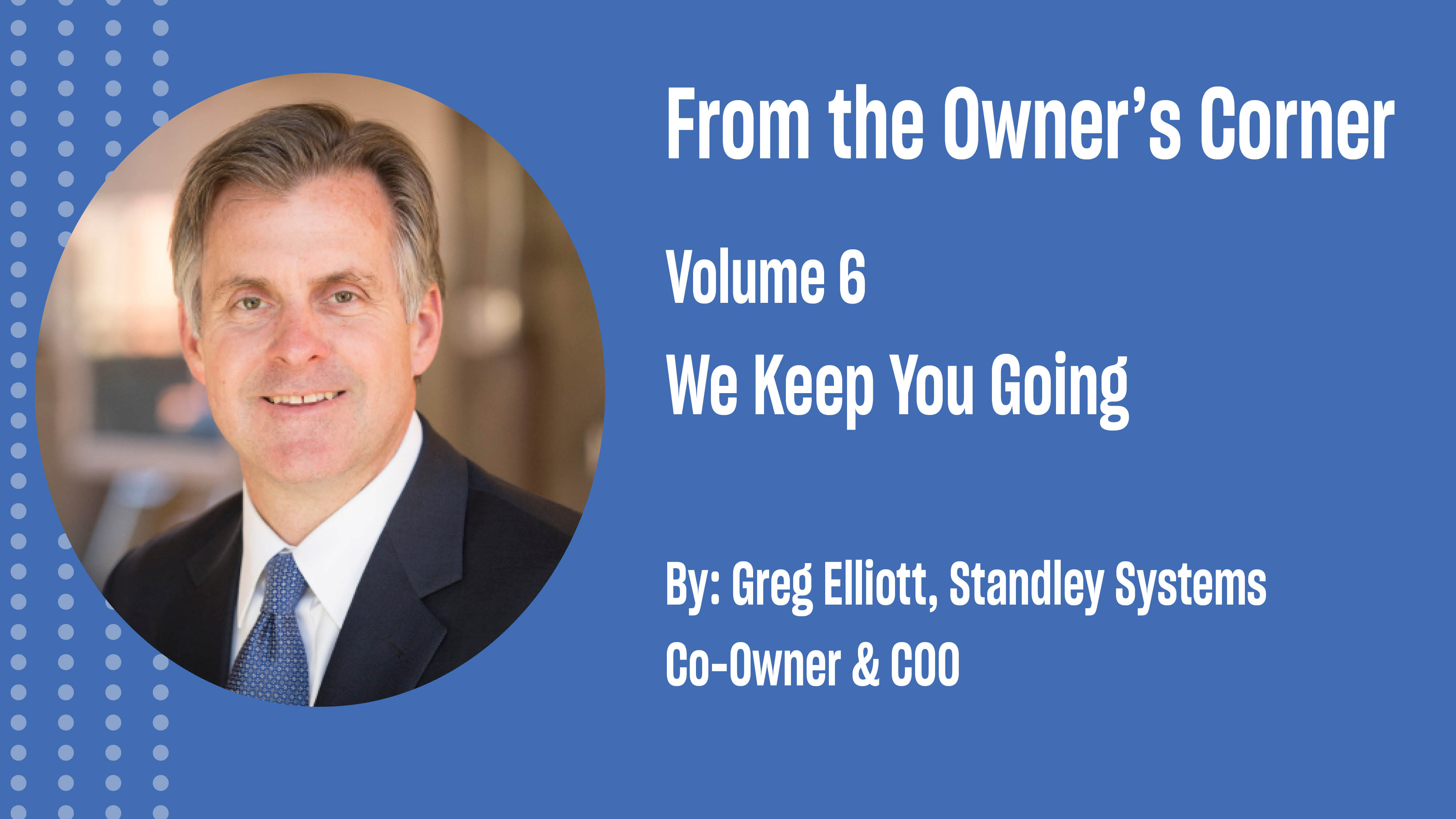 In 2012 we were introduced to EOS/Traction at an industry meeting where the presenter explained what an Entrepreneurial Operating System is and how using one can help transform your company. Our team was excited about what we heard and believed that this system could help us break through some of the challenges we were facing as a family-owned business in the competitive office technology space. We quickly hired an EOS/Traction coach to help implement the system into our business and are still using it today. It has been a great tool to help us continue to grow successfully across Oklahoma and now North Texas.
A key piece of Traction is deciding upon your Core Values (What we stand for), and Core Focus which is made up of two parts; Passion (Why we exist. Why we come to work) and Our Niche (What we are really good at).
In this blog, I want to explain the Passion part of our Core Focus which is why we exist and why we come to work. After many hours of thought, prayer, and bad ideas we landed on the phrase, We Keep you Going as our Passion.
For Team Standley, We Keep You Going means three things.
Our copier/printer service technicians & IT Engineers are on the front lines each day keeping our clients going. Providing copier/printer repair 24/7/365 to our clients has been key to our success and it is foundational to our promise to "Keep you Going".
Team Standley consists of 170 of the best and brightest Oklahomans and Texans who spend countless hours a day serving clients and doing life with together. We Keep you Going is part of the relationship that is developed within our team to stand in the gap for each other and be there when "life" happens and a member of the team needs help. Our people are there for each other and truly work to keep each other going.
It's a crucial piece of life and so many in our communities rely on help from exceptional nonprofits and civic organizations who are doing great things for those hurting and in need. As a community partner we believe that it is our responsibility to help these organizations keep our communities going. As a team and organization, we want to stand in the gap and cheer these organizations on. We do this by giving each of our team members 24 hours per year of paid volunteer time for service in their communities. We have an annual "Standley Gives Day" where we donate to nonprofits through an employee submission process. We have Big Fred, the Standley cooking trailer that we use to serve not just our clients, but to partner and support fundraising initiatives for nonprofits. These are just a few ways we keep our communities going.
We Keep You Going, it's our Passion. It is why we exist. It's why we come to work.