3 min read
Save Time and Costs with a Managed Print Services Assessment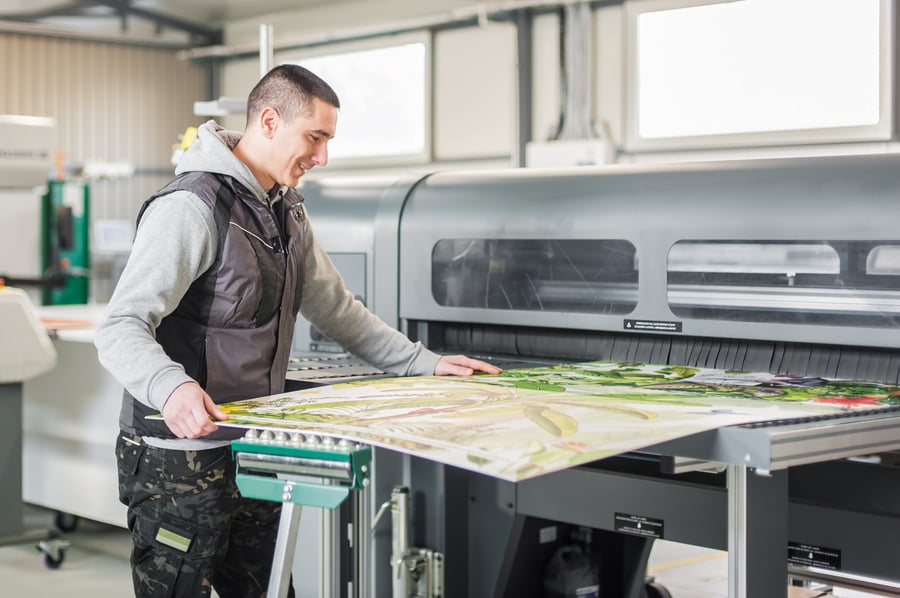 Improve efficiency while reducing costs with print assessments.
Managed print is the most effective way to maintain your print fleet, reduce print related costs, and boost productivity in the office. To achieve all of that, you need to know what you're working with. When you decide to implement managed print services, the first step is the most important: the managed print services assessment.
By reducing paper wasted and streamlining printing processes to rely on existing printing fleets, managed print can ultimately save time while reducing costs. Simply put, as volume increases, production costs decrease, and this rule of economies of scale holds true for the printing environment.
To get started, a print services assessment will look at your print volumes, printing environment and machinery, total costs, and recommended solutions to save money. So, here's a closer look at the assessment process, reasoning, and benefits. .
A print services assessment reveals total costs.
When it comes to print infrastructure, the reality is that many businesses have no idea exactly what's being spent on print usage and expenses. Some common areas of overspending include poor supply maintenance, using multiple vendors, and wasted paper. Additionally, many printers are over- or under-utilized, resulting in downtime that halts office productivity. All of this, and more, contributes to the overall printing costs — and the total costs of printing are often pretty shocking. Performing a managed print services assessment is important because it can illuminate all the little ways that your company is wasting money and time on printing.
Reducing Waste Across the Board
Wasting paper can also affect the planet. The environmental footprint of a few sheets of wasted paper may seem small. However, that adds up. Performing a managed print services assessment can reduce printing costs and your carbon footprint by finding areas of improvement in your print workflow.
Implementing managed print means reducing waste and reducing costs. And, as a result, a better print program reduces your environmental footprint. A print services assessment can tell you how much and where you're wasting paper, ink, and resources like electricity.
As more and more companies adopt robust sustainability goals, print strategy can play an integral part in achieving such goals. Improving printing processes is a win-win in terms of cost savings and a lesser environmental footprint.
Taking a Big Picture View of Your Printing Services
As with total print costs, an overall view of your print fleet might come as a surprise. You'll have the opportunity to see all of your printers, where they are being used, who is doing the most printing, how much print waste is generated, and so forth. This bird's eye view helps you see how things can run better. For example, many offices have a few devices doing most of the printing work, while other printers are not placed in a strategic location.
While print assessments aim to save costs, they also look to improve efficiency. Analyzing print usage patterns and data can indicate more efficient printing infrastructure layout, for example. And if employees have to walk down three hallways just to print or send a fax, an assessment can highlight where and how to save time.
Surprising Savings — and Costs
The key to a print services assessment is that it shows you potential: potential savings, potential boosts to productivity, potential improvements. The cost saving measures described are important to implement, but simply realizing the significance of your printing costs and inefficiencies is eye-opening, to say the least.
Seeing the total costs and the comprehensive overview of your printer fleet and habits helps us to work with you in setting up a custom print management plan. You'll know just how much a print service program will save you and get a sense of all the ways print strategy will work for your specific needs and reduce costs. If you're ready to get a managed print assessment with Standley Systems, our experts can help you get things started.
Managed Print Means Secure Printing
Secure printing can help ensure that sensitive data and print jobs don't get hacked or leaked, either via vulnerable software or by hard copy printed documents ending up in the wrong hands. Confidential printing [Link to Confidential Printing blog post], for example, uses a two-step verification process to prevent sensitive documents from sitting unattended in the print tray. Any company can only benefit from secure printing, which can be included with many managed print plans.
Let Standley Provide a Print Services Assessment for You
Print services have helped companies save time, money, and resources, and they might be just the solution that your company needs, too.
We hope to tell you more about getting a managed print services assessment and the benefits of managed print service. Contact Standley Systems today to find out more about how you can improve your company's print program and print infrastructure by using managed print.