3 min read
How Managed IT Services For Education Improve Learning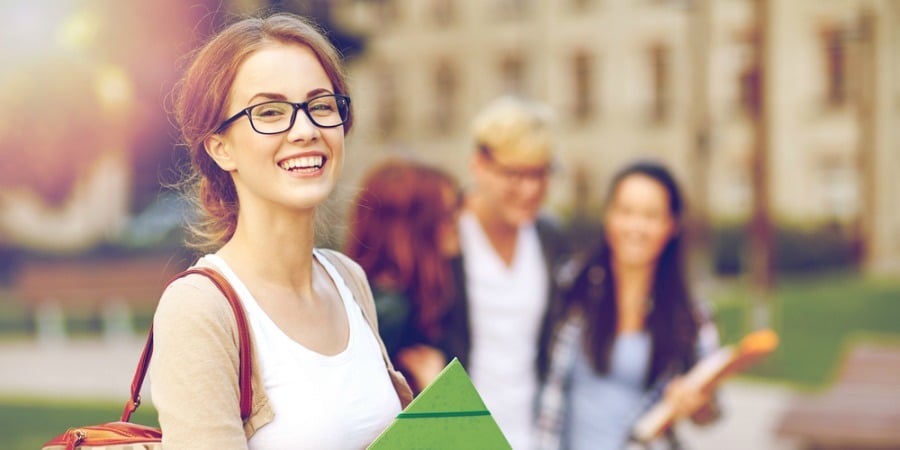 Standley Systems offers cost-effective Managed IT solutions that help students and teachers in the education industry work smarter and learn more effectively with increased safety and security.
Our technological solutions span reliable wi-fi to managed print services to tailored hardware and software services that can be customized to your unique work and learning environments. Along with improving day-to-day operations, we can help you harness the power of information technology to improve learning outcomes for students of all ages.
Teachers and students can gain multiple benefits from the digital age
The internet has opened a portal into our world, giving students and teachers access to more information than we ever thought was possible. With a few clicks and swipes, students now have a world of knowledge at their fingertips in almost every subject and language.
With that access comes increased responsibility. Safety concerns about the internet, along with data breaches, make technology management a priority for administrators, teachers and parents.
Standley Systems understands that schools and other educational institutions have these specific security concerns. We are committed to ensuring that your network is secure and that sensitive data is kept safe. Here are just some of the ways our Managed IT Solutions can help:
Network Security
While every industry prioritizes a secure network, Standley Systems understands the unique security concerns facing education providers. Data breaches can severely impact both teachers and students, and children are particularly vulnerable to cyberattacks.
Standley Systems can provide solutions that will give parents, administrators and teachers peace of mind. Our Managed IT security solutions include first-in-class measures such as a firewall, Virtual Private Network (VPN), and anti-virus software that ensures top-level network security so everyone is kept safe from cyberattacks, malicious software and data breaches.

Network Monitoring
Standley Systems is committed to helping address multiple network challenges faced by the education sector while fulfilling their unique requirements. Besides providing world-class infrastructure, our experts can ensure that your network is being taken care of 24 hours a day, 7 days a week with our remote monitoring services.
From simple operability to transparent monitoring mechanisms, our remote monitoring services provide a complete solution that ensures your network is kept safe at all times.
Training and Support
Standley Systems believes that educators should be focused on students - not IT training and support. We make it easy for you to direct resources where you need them the most by taking care of IT-related training and support.
Learning new software and systems is rarely easy. Our experts can tailor a training program that is ideal for your staff and learning environment, delivered on your schedule and with minimal disruption.
We also understand the changing needs of teachers and students in the online learning environment. Our customized training and support can be adapted to different locations and environments, ensuring that you have the support you need.
Software and the Cloud
Our Managed IT service can enhance workflows and learning processes in classrooms, administration areas, and at school district head offices. Software solutions such as Microsoft Office 365 and cloud storage services can enhance learning outcomes while facilitating document management. Our experts understand that these two tools are invaluable to the education industry, and we are committed to helping you make the most of them.
Microsoft Office is now offered as an online service, allowing users to connect to the application over the internet. That means that you no longer will have to worry about licenses or local storage. Students, teachers and administrators will be able to log into the cloud and use applications like Word, Excel and email on any type of mobile device anywhere there is an internet connection.
Managed IT is the path to better student learning
From Office support and training to a multitude of cloud storage options, our Managed IT service can help everyone from students to teachers to school district administrators work efficiently and productively with top-level security.
Standley Systems is committed to helping the education industry leverage technology to increase administration efficiency, facilitate teacher workflows, and, most of all, improve the learning experience for students of all ages.