1 min read
IT Teamwork: Choosing a Managed IT Provider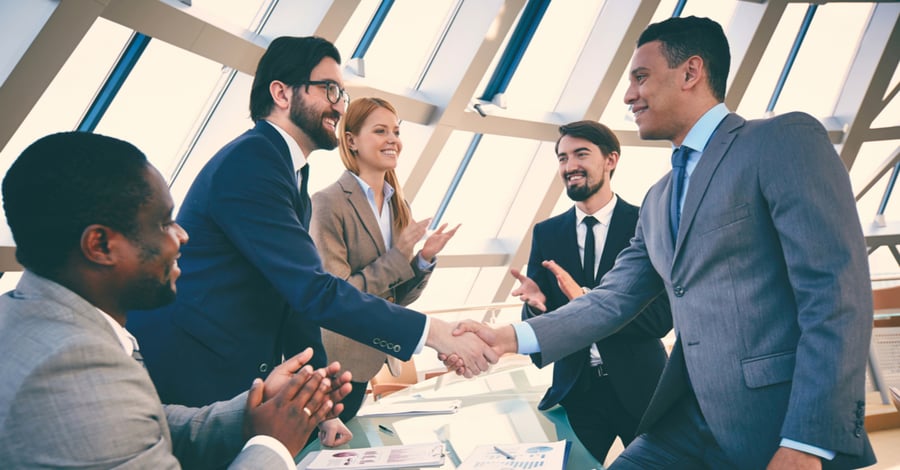 Although there are lots of things that make your company unique, one of the most important is your IT environment. Technology drives just about everything you do, making it possible for you to serve your customers, enrich your community, and achieve your goals–so you deserve a managed IT provider who wants those things for you, too.
Choosing a Teammate
There are lots of ways to go about choosing the perfect managed IT provider, but perhaps the most efficient is to think of yourself and your future provider as a team. You don't want someone who's self-serving, arrogant, and unwilling to invest the necessary time in your success. Instead, you want someone who succeeds with you, learning your needs inside and out so they can help you take your IT game to the next level. But how do you find a provider like that? The truth is that they're easier to spot than you might think.
An ideal managed IT provider will:
1. Answer the right questions
Although you should come prepared with a list of questions for any potential provider, an ideal teammate will be able to fill in the blanks and give you info you didn't even know you needed–and they'll ask you some questions about your company, too.
2. Be available 24/7
When it comes to IT, you need someone willing to go the extra mile to keep you online, secure, and efficient. An ideal provider will provide both remote and on-site service without any trouble at all.
3. Want to work with you
It's easy to tell when a managed IT provider wants to be part of your team. They'll be familiar with your industry, eager to learn about your business, and interested in analyzing your current IT environment.
Looking for a partner in IT? Need more info about managed IT services? Contact us today!