IT Managed Services in Tulsa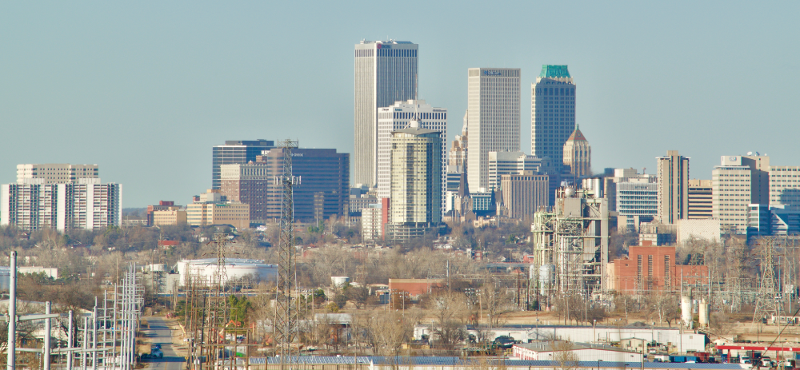 Stop taking chances with your infrastructure.
Let Standley Systems in Tulsa protect your business with our IT managed services. In today's digital environment, organizations can't survive without proper solutions in place. Important information and equipment such as copiers and laser printers are always at risk from natural disasters, which are common in Oklahoma and can destroy a business in seconds. Of course, don't forget about the hackers who are ready to steal and/or destroy your information. Having a customized solution in place for your network means you no longer have to worry about these things. Plus, with remote network monitoring and cloud solutions, you not only have a team of professionals watching over your network at all times, but you have the peace of mind knowing that your important information is secured and backed up. Standley Systems in Tulsa can help with all your IT needs. When you choose us for your IT managed services, you get:
Help Desk: When your team has questions or needs help, you'll get quick assistance.
Remote Monitoring: From networks to infrastructure, we have you covered!
Office 365: Maximize productivity. Minimize cost.
Cloud Solutions: Backup and secure your information.
On-Site Support: When it can't be done remotely, we show up and get it done.
So, whether it's remote monitoring, cloud solutions, help desk or on-site support, IT managed services Tulsa businesses trust starts with Standley Systems.
Technology Solutions for Today's Business
Standley Systems doesn't just provide the best in IT managed services, we also offer only the best in modern office equipment and document solutions. For example, copiers. Copiers Tulsa businesses use today aren't the same as they once were. Today's copiers are multifunction. Also called multifunction printers, or MFPs, multifunction copiers keep your business productive and efficient. These copiers not only copy, but they also print, scan and fax. And of course, with the right document management systems, document software, and document scanning equipment, your company stays on top and ahead of the ever-changing business environment. When Tulsa organizations need the right technology from the right technology partner, they choose Standley Systems. Want the best technology partner? Don't hesitate. Call today! Standley Means Technology!