Back to Team Page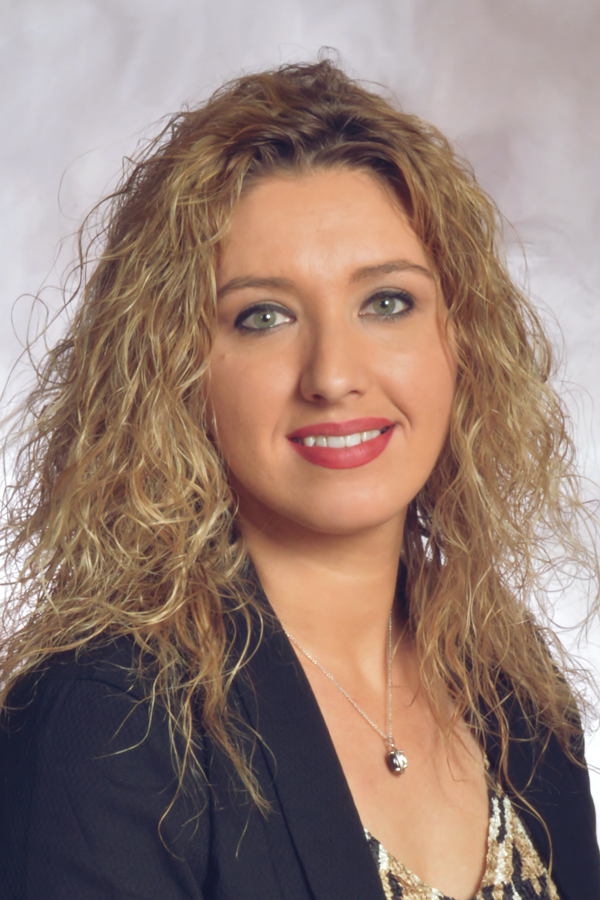 Scarlett Frank
ACCOUNT EXECUTIVE
Scarlett Frank comes to Standley Systems with experience in the oil and gas industry. Her time in this sector afforded her the opportunity to build business relationships with people from all levels, ranging from laborers on rigs to corporate executives. This experience produced the ability to provide customer solutions that work well both on paper and for the end user. Whether in business or her personal life, Scarlett strives to help others be their best.
Scarlett was born in Altus, Oklahoma in 1981, but moved to Northern New Mexico after the oil bust in 1985. Scarlett remained in New Mexico until she was 16 years old. At the age of 14, Scarlett worked weekends, holidays and summers for a native company that produced world renown serve ware, home décor and gifts. In 1997, Scarlett returned to her native Oklahoma roots when she moved in with her grandparents in Granite, Oklahoma. Scarlett graduate from Granite High School in 1999. Throughout high school and after graduation she worked with her grandfather setting tile and working on construction remodels. She continued after graduation focusing primarily on drywall, tape and bedding, texturing, painting, wall paper and tile work. In 2004, Scarlett became a full time mother to her son, Connor, and again in 2006 with the addition of her daughter, Savannah. Scarlett also gained a bonus daughter, Sammantha. While being a full time mother, Scarlett picked up cake decorating as a hobby that has led into a weekend side job.
Scarlett rejoined the workforce in 2011 with a sales position in the oil and gas industry in Elk City, Oklahoma, covering the state of Oklahoma and the Texas panhandle. During that time, Scarlett met her best friend, Jared Frank, and the two were married in 2012. Through marriage, Scarlett gained a bonus son, Eli, who was born in 2009 and a daughter, Katelyn, who was born in 2001. Together, Scarlett and Jared completed their family in 2013 with the birth of their son, Cooper. Family is a very important aspect of her life. The average weekly family dinner averages around 25 people, all of which are close, immediate family.
When Scarlett isn't working, she is at her children's school functions or sporting events (baseball, football, basketball and kickboxing) as either the organizer, fundraiser coach, photographer or sometimes just a loud mom. She is the secretary for the Hobart Elementary PTA and volunteers for most activities that benefit the school, community or children. In the rare event that she has free time, Scarlett enjoys cooking, canning, sewing, crocheting, hunting, camping, fishing and scuba diving.