Back to Team Page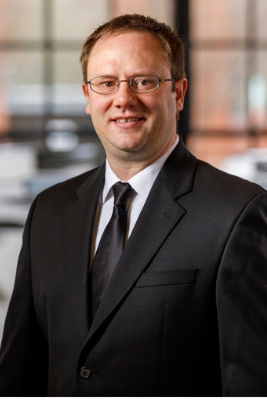 Brian Rice
VP OF FINANCE
As Vice President of Finance for Standley Systems, Brian and his team manage all financial and accounting functions for Standley Systems. He also oversees People @ Standleys. Brian's goal is to maximize the company's ability to be generous in the communities where we work. Call him crazy, but Brian believes double-digit growth every year is normal; highly satisfied customers are willing to pay for superior service. A fully engaged team is the key to business success.
As a leader and change agent continually seeking ways to enhance and improve processes, Brian recommends the leadership principles championed by authors Patrick Lencioni and Marcus Buckingham; they are among Brian's favorites. He also recommends the book Influencer by Grenny, Patterson, Maxfield, McMillan, and Switzler.
Born in Oklahoma, Brian moved with his family to numerous communities throughout the state as he was growing up. He attended high school at the Oklahoma School of Science and Math. During college, he worked at Saxon Publishers while earning Bachelor's and Master's Degrees from the University of Oklahoma. Following graduate school, he worked at Compassion International in Colorado Springs, Colorado.
A very family-oriented husband and father, Brian enjoys family time spent gardening, playing board games, exploring nature, and visiting national parks. He wonders whether he might hold the record for lifetime watermelon consumption!
A man of devout faith, Brian approaches life and work with optimism, goodwill, and a servant's heart.