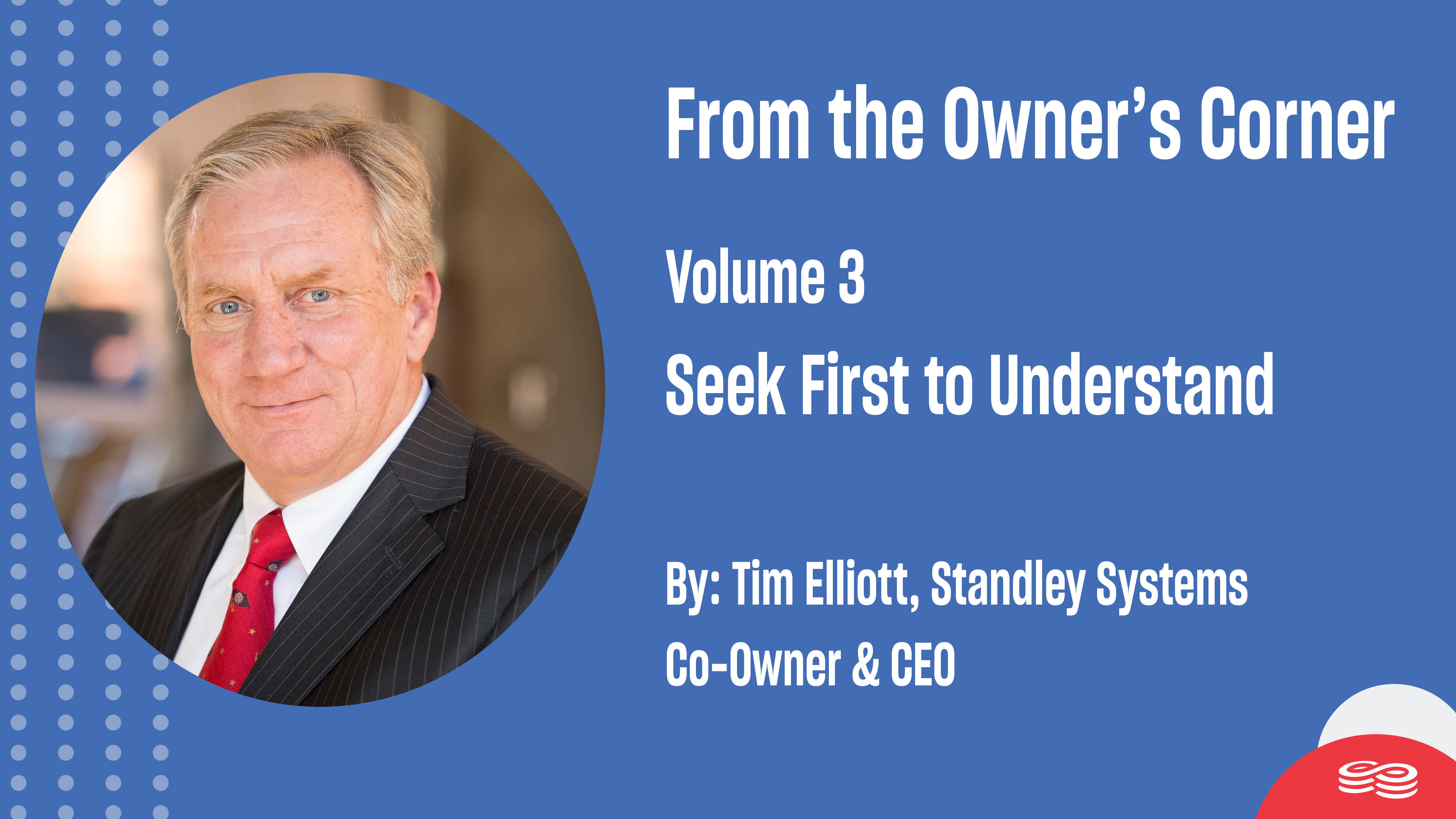 The phone call we've been waiting for finally happens. The prospective client is ready to talk.
The key word in that statement is talk. They aren't calling to say, "I want you to come see me and tell me about yourself." They're saying, "I'm ready to talk if you're ready to listen."
Clients don't care what we think until we have a clear understanding of what they think. What they want and need. When and how they need it. And most importantly, why they need it.
I understand this is easier said than done. Not all clients want to share important information until they feel the person across the table is someone they can trust to receive the information and know what to do with it. We know we have to earn that place in their world.
And the best way to earn it is by asking high value questions to inspire great conversation. The more they talk, the more we learn and the more we learn, the better positioned we are to help.
Proverbs 18:13: "He who answers before listening—that is his folly and his shame."
It has been rewarding the past several years to watch our Standley Systems Managed Print Assessment become a valuable tool to help clients make informed technology decisions - and it all starts with them trusting us enough to take a deep dive into their world. We know it's on us to earn that trust and access.
Case in point. When Griffin Communications sensed they had unnecessary print redundancy across their Oklahoma City and Tulsa facilities, they allowed Standley Systems to analyze their current processes and infrastructure and help build a more streamlined and efficient statewide workflow - proving once again, the concept of "measure twice, cut once" is the way to go.
It takes time to ask the right questions and learn what we need to learn in order to help people the way they want to be helped. We are happy to do the hard work when it makes life better for those we serve.