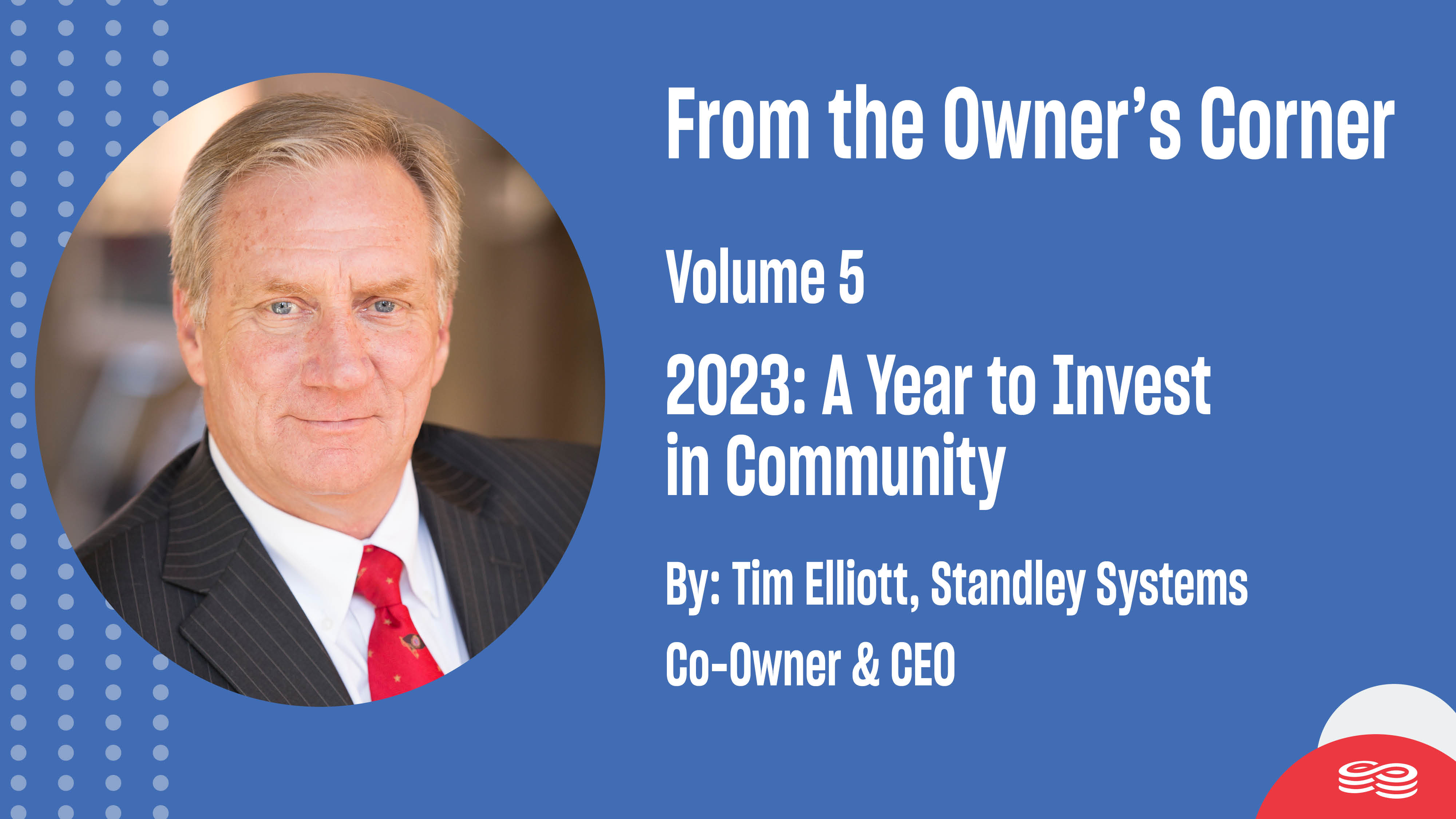 As I sit and reflect on 2022, one word comes to mind. Community.
It isn't a place, a message board on social media, or an organization.
It is a feeling, a need to belong.
It's relationships among a group of people to satisfy a common need or goal.
Community is about people. People joining together to make a greater influence. To create a sense of belonging.
It's about ensuring a better tomorrow for future generations. Not just for my own children but for families across Oklahoma.
In 2022 I've become more passionate than ever about building community, especially in Chickasha where I was born and raised and continue to raise my own family.
This year, especially with the leg lamp buzz, there has been such a refreshing excitement all around the theme to "love where you live". It has been fun to see fellow business owners and community members alike banding together for a common goal. And this year that goal has been to put Chickasha back on the map by bringing tourism to town. Whether it's by getting people to come see the leg lamp downtown year-round, the food truck championship, the holiday hay bales, or the Festival of Light we want people to make Chickasha a destination.
Chickasha is a family friendly place with great schools, churches, and activities for all ages. We're proud of our town and want to show others what the big deal is.
So, what's the big deal? What makes my town so great? It's the same thing that makes Team Standley great. It's the people.
Our people, Team Standley, are what make Standley Systems successful. They keep our clients and fellow employees going by taking a people first approach. They're committed not just to delivering relevant solutions and generous service, but really go the extra mile not just for our clients but in their own communities, too.
People first, that's how we do business and it's how we live out our calling in the communities where we live and work. And Team Standley is great at doing just that.
In 2022 Team Standley hit the road with Big Fred, our Standley cooking trailer, to serve up food and fellowship for clients and causes across the state and even South Dakota. We've been blessed with the opportunity to stand next to our clients and friends alike to support many causes with Big Fred and are excited to see what opportunities 2023 brings.
As I sit here and think about 2022 and all the lessons learned and success it's brought, there are a couple quotes that come to mind.
"Never let anybody tell you no that does not have the ability to tell you yes."
-Eleanor Roosevelt
"Never, never, never give up."
-Winston Churchill
I can't help but smile as I start to envision all that we can accomplish together in 2023. Because when we work together, we win together.