Work together. Win together. It is more than just a phrase we throw around at Standley Systems, it's something we live and breathe and truly believe in.
Our team understands the importance of coming together each day for a common purpose, to keep you, our clients, going. To achieve this it takes everyone, no matter the role or department, to be all in.
Building relationships across departments and understanding what it means to be all in is crucial in supplying our clients with the technology and service they need. If we don't have a common bond with open communication we can't accomplish an exceptional experience for everyone every time.
So, Team Standley is intentional about team building, especially between departments. Our favorite way to team build is by serving together.
Friday we got to see a perfect example of this while serving the staff at Millwood Public Schools.
We loaded up Big Fred and our team and hit the road. While serving we had a team member from almost every department serving up hamburgers and hotdogs.
What's so cool about that you might ask? Well we had someone representing each client touch point from start to finish. From a client meeting a sales representative and discussing pain points, to that client engaging with the website or client portal (marketing), to becoming a customer by signing a contract and ordering equipment (contracts), and finally to that customer having the technology delivered, installed and serviced (implementation).
Work together, win together lived out.
Check out this picture displaying that very concept of first, second and third touch points: from left to right, (1)Chris Johnstonbaugh - Sales Representative, (2) Amy Boyanton - Client Billing Specialist, (3) Wayne Brandon - Connectivity Technician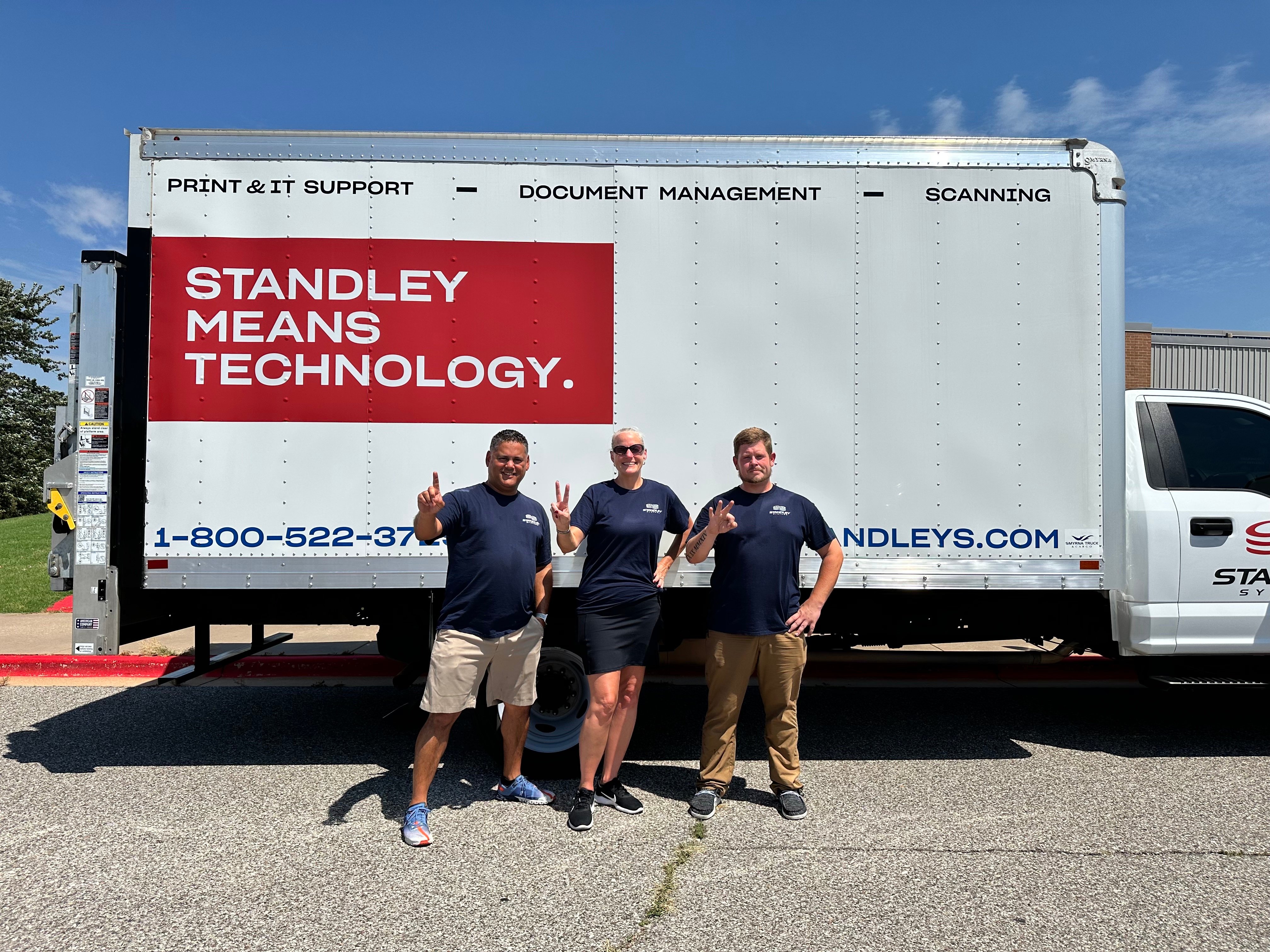 We even called one of our second generation owners out of retirement to steer Big Fred! From L to R: Chuck Caldwell (Director of Sales -OKC), Chris Johnstonbaugh (Sales Rep), Don Elliott (Second Generation Ownership), Amy Boyanton (Client Billing Specialist), Kali Mogg (Marketing), Wayne Brandon (Connectivity Technician)