3 min read
What is the windows 7 to 10 upgrade cost?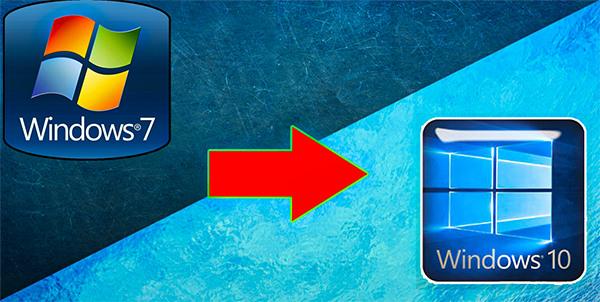 The clock is ticking, and January 14, 2020, is quickly approaching. For those dreading making the switch from Windows 7 to Windows 10, there will be a few things you'll no longer receive unless you want to pay a pretty penny for them privately. Let's talk about the W

indows 7 to 10 upgrade cost.
Have You Made the Switch?
So, what's to lose if you don't make the switch? For starters, you'll no longer receive operating system updates that are crucial for device compatibility. For companies that have a majority of older devices, the switch to Windows 10 can be scary. Change isn't always fun but can be made easier if planned or managed right. Devices four to five years old may not be capable of supporting Windows 10 leaving the device and company's information at risk.
Long Term Savings
According to a J. Gold Associates, LLC research report, the average business-grade device costs around $900, but using an outdated device could be much more costly. Some of the associated risks for older devices include malware, viruses, and hardware giving out. Companies that choose to keep older computers will only cost themselves more money in years four and five. These issues end up costing companies upwards of $1,400 when the device is out of warranty. Besides hard cost, it is important to understand how the switch affects time and efficiency.
Improve Efficiency by Saving Time
Newer devices take an average of 1.86 minutes to start up. Older devices take more than four minutes to boot up before allowing the employee to start work. A four-minute boot up means you are losing more than 11 hours a year per employee. Since most employees spend 70% of their time on their work computers, you could be losing more money than what you think! In years four through five your devices are estimated to slow productivity down by 29% per employee. If you look at that closely, it means for every three computers you own over four years old, you need to higher an additional employee to pick up the slack.
Make the Switch Today
Making the switch from Windows 7 to Windows 10 is the best choice long term for efficiency, security, optimal user experience, and cost. By investing in newer hardware, you can cut out the cost of device upkeep exceeding the cost of buying a new device. With Windows 7 end of life quickly approaching make sure your business is taking the appropriate steps to be proactive in transitioning your environment to Windows 10.