4 min read
Boost Profits and Reduce Risk With Managed IT Services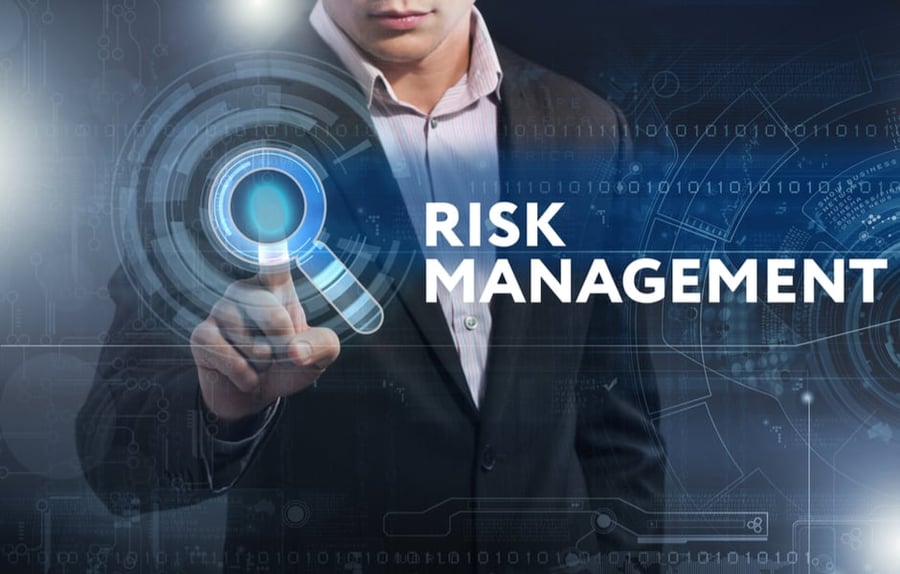 The business landscape is going digital at top speed, and managed IT services are a massive part of that transformation.
Managed IT services can set your company free from many technological concerns such as hardware and software upgrades. That allows you to focus on the core aspects of your business and maximize profits instead of spending money on hardware and software maintenance.
This article will teach you what managed IT services are, and how you can use them to reduce risk, boost profits, and maximize the potential of your business.
What Are Managed IT Services?
Managed IT services are part of the digital transformation of the economy that allows businesses to outsource some of their operations to a managed services provider (MSP). Besides outsourcing the complexity of hardware and software upgrades, moving to managed IT services lets companies focus on their core business goals while accessing first-in-class information technology infrastructure.
Managed IT Services is a Growing Market
According to Mordor Intelligence, the market for managed IT services was valued at $23.3 billion in 2020 and is expected to grow at a compound annual growth rate of 11% to reach $43.94 billion by 2026. That massive growth rate is due to the staggering rate of technological innovation coupled with the choice businesses are making to outsource some core operations to managed IT service providers.
Managed IT Service Types
Managed IT service providers offer a variety of services, from information technology services to supply chain management to marketing. With day to day operations and security in mind, here are a few essential managed services that are suited for small and medium sized businesses:
Software Services
Most companies choose to buy word processing, database and spreadsheet software. The alternative would be hiring developers to program your own software from scratch. Besides taking several years and being extremely expensive, that software would probably not be as good as LibreOffice or Microsoft Word because those products took decades and millions of dollars to develop.
Using managed IT services to handle your software needs is a much better option. Along with expert software configuration and automatic upgrades, outsourcing your software requirements to a cloud-based provider ensures you have top document security and 24/7 availability wherever there is an internet connection.
Network Security, Remote Proactive Monitoring and Management
Most large businesses connect their computers, mobile devices, printing and scanning equipment through a network.
Networks can be super expensive and resource-intensive. That's why managed security services make sense for most businesses. They allow you to leverage top-level services through comprehensive service level agreements - without any substantial infrastructure or employee investment by your company.
Professional managed IT services also include remote monitoring and management, ensuring that someone is always there to neutralize threats and prevent cyber attacks. The price paid for defense is usually minimal when compared to the remediation costs of large-scale data breaches and disaster recovery. For all these reasons and more, this service offering is an essential component of any long-term network security plan.
Data Services: Cloud Services, Management & Backup
As more and more businesses come online, safety threats such as security breaches and data loss continue to increase. Your company data is valuable to marketers, product manufacturers and service providers - and hackers know it.
Professional IT managed data services use various strategies, products and services to seal up vulnerabilities in your network and protect your data from cybercriminals. You can also improve document safety through cloud computing services that allow you to store documents and manage backups. Besides securing your data, cloud-based services also give your employees tools to manage, share and edit documents wherever there is an internet connection.

Benefits of Managed IT Services
Managed IT services can help your business address numerous technological challenges while reducing security risks and streamlining employee workflows. Other benefits include:
Reduced Hardware Costs
When you outsource services to an IT firm, you can do away with pricey infrastructure upgrades. You also won't have to allocate space at the office for outdated equipment. Managed service providers can provide you with the hardware you need, and it's always up-to-date and fully operational.
Reduced Employee Costs
There's no doubt that having IT employees is valuable, but are they constantly being tied up in maintenance and troubleshooting? Wouldn't you rather allocate resources to employees that specialize in the core functions of your business?
Professional managed service providers do one thing, and they do it well. When you work with a professional firm, you don't have to worry about hardware installation, troubleshooting, or maintenance. That means you can allocate resources to the parts of your business that boost profitability.
Superior Customer Service
IT professionals specializing in managed services are trained to address specific issues. Their specialized technical training and experience comes from dealing with similar problems faced by companies of all types and sizes, allowing them to address your issues quickly and efficiently.
Managed IT services takes your business into the digital age
An investment in managed IT services lets you leverage top infrastructure, software and services, giving you the freedom to focus on the core aspects of your business. Let Standleys show all the ways we can help you maximize investment returns while saving money and improving productivity at your company.