1 min read
Automate printing and increase your efficiency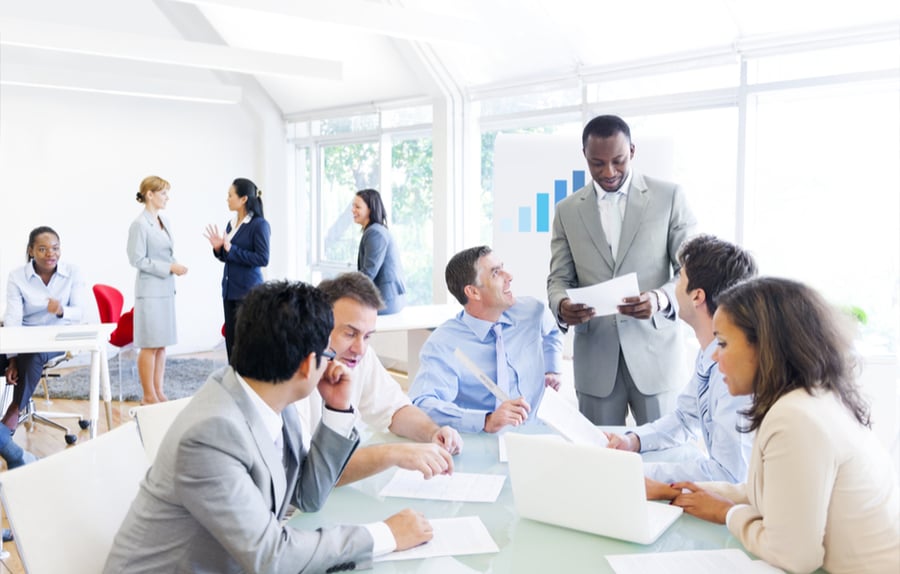 Production printers are famous for being able to do any print job you can imagine. Need a perfect brochure? A marketing flyer? A giant banner? A vehicle wrap? Production printing has got you covered. The truth, though, is that your production printer can do a lot more than that–and it's all about automation.
Making Things Easier
Production printing isn't just about inspiring creativity and making complex jobs possible–it's also about making your day-to-day business operations easier, smoother, and more efficient. Luckily, production printers are plenty capable of that. All you need to automate printing is to understand what features and functions your specific model offers, and then you can start saving time, money, and energy by automating tasks and creating flawless prints!
Here are a few automation tricks made possible by production printing:
1. Integration
The great thing about production printers is that they can communicate with all of your other software and devices. However, if you're not integrating all of that information properly, you can quickly lose track of multiple jobs–so put your production printer to work for you and automate that integration!
2. Reporting
Production printing comes with a lot of data. To take advantage of that data–like what you're printing, how much, and how often–you can automate regular usage reports. This allows you to see what's going on with your printer without having to look up every detail.
3. Job completion
When you've finished a job at the printer, there's still plenty of work to do–like notifying the next person who needs to work with the document, or getting the brochures to the right place. As it turns out, your production printer can be set up to do this stuff for you, doing the work and finishing the job automatically.
Production printing automation comes with unlimited possibilities. Want to see for yourself? Contact us today!