1 min read
Team Standley Wins First Place in Chickasha Christmas Parade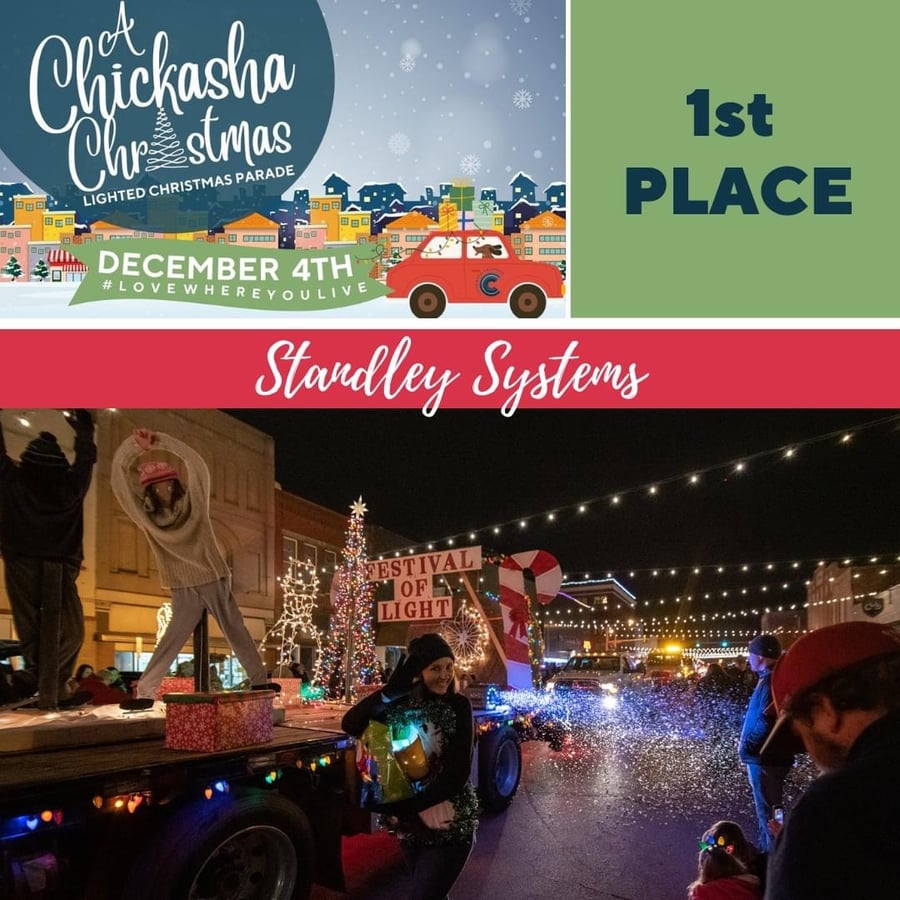 Standley Systems corporate headquarter's won 1st place at the 2021 Chickasha #LoveWhereYouLive Christmas parade. The holiday parade down Main Street brought more than 1,000 attendees and showcased around 40 floats from businesses and community groups in and around Chickasha.
Team Standley Chickasha helped welcome Christmas into town with their 53 foot float designed to resemble downtown Chickasha, including a nod to Standley roots on main street where the 1st storefront was located. The float made its way down Main Street with the help of Custom Trucks and Equipment of Chickasha.
"There is nothing better than bringing Christmas cheer to the community and what better way to spread it than a 53 foot parade float. We truly love where we live and work and the parade was a great opportunity to cheer each other on," said Tim Elliott, CEO and Co-owner of Standley Systems.
Standley also set up their cooking trailer at the end of main street next to the notorious leg lamp and served employees and community members hamburgers.