1 min read
Standley Systems Completes Second Year of Internal Leadership Academy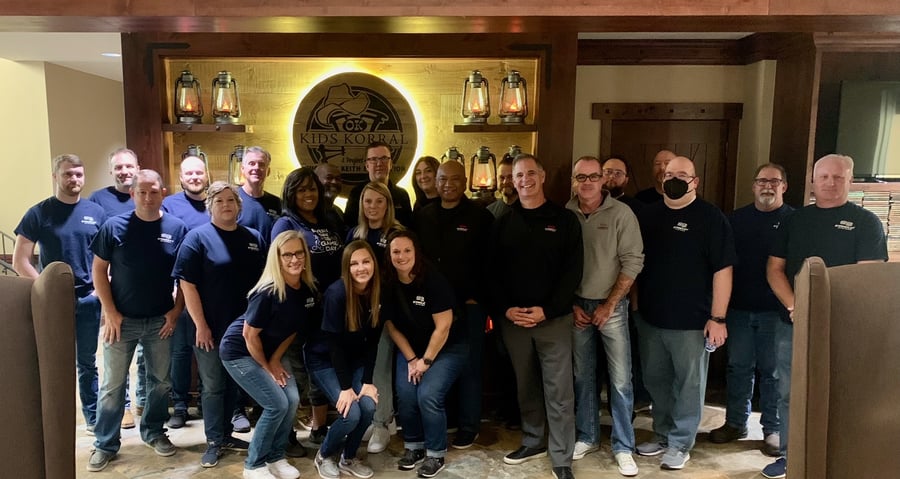 Embracing the company's core values, Standley System is excited to announce that Team Standley has completed its second year of Standley Systems Leadership Academy.
Standley Systems is dedicated to abiding by its Core Values and in order to stay true to our core values, specifically, to embrace and drive change, while building legendary relationships Standley Systems developed Leadership Academy.
As our world and technology continue to progress and evolve, it is crucial that Team Standley doesn't resist change but instead welcomes it with our "make it better" philosophy. This mindset guides our approach to team and employee development as we invest in our staff with the intent to create better futures. Leadership Academy does that by giving leaders within Standley Systems a means to continue to learn and evolve by completing sessions geared towards leadership, team and personal development.
Leadership Academy also gives our teams a space to continue building legendary relationships throughout the organization and departments through completing exercises that foster cross department communication through conversations around process and development.
Team Standley finished out 2022 Leadership Academy by completing a service project at OK Kids Korral in Oklahoma City. Our team had the privilege of touring the facility and learning more about their mission to serve Oklahoma families battling cancer diagnosis.
We ended our time with a few service projects and full hearts!
Click here if you're interested in learning more about OK Kids Korral or for volunteer opportunities.