3 min read
Standley Systems 2022 Employee Appreciation Week - Standley Gives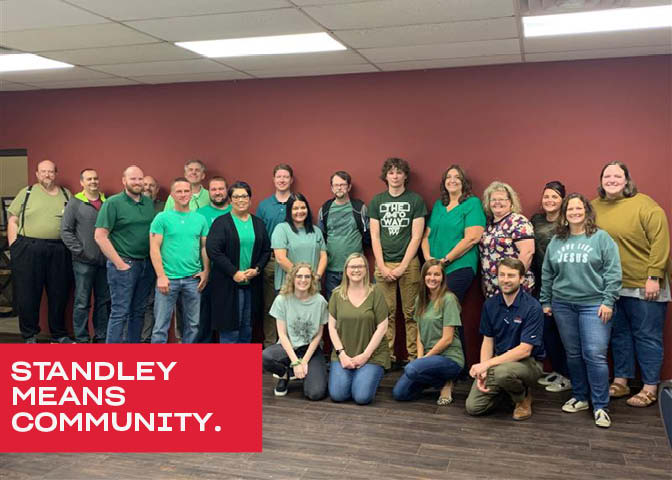 Standley Systems is more than just the technology we sell. We are only able to provide best in class technology solutions and service because we have a great team.
We were able to celebrate each other this April with the 3rd Annual Standley Employee Appreciation week. Our employee appreciation week is a time to celebrate each other and to have some fun and recharge.
Employees were able to have a little fellowship and fun through: prize drawings, trip giveaways wellness competitions, Easter egg hunts, a corn hole tournament and cookout, as well as, all employees receiving an extra day of paid time off to recharge.
Team Standley ended the week of celebrating by giving back to our communities.
Standley means community. We live this out through our core value, "We delight in generosity."
At Standley we delight in giving back, and investing our time, talents, and finances into community and gospel causes. It is a Standley priority.
In 2022 we continued this investment by continuing the annual Standley Gives Day. Employees submitted a charity or nonprofit of their choice to be one of the 30 organizations chosen for a donation.
Want to know what organizations our employees are passionate about?
- Power House Pentecostal Church of God - Grace Home
- 4 R Kids - Ground Level Youth Ministry
- Advocates for Africa - ICAN
- Against Global Hunger - Leukemia & Lymphoma Society of OK
- Anna's House - Life Skills Institute
- CASA - Make a Wish
- Chickasha Soup Kitchen - Millers Cause
- Children's Hospital Foundation - NorthCare
- City Rescue Mission - Peppers Ranch
- Dale K Graham Veterans Foundation - Project 31
- Disabled Veterans - Savannah Station
- Together We Center - Techlahoma
- First Baptist Church of Lawton - Woodward Main Street
- First Caddo Baptist Church - Wyatts Wings
- Focus on the Home - Youth at Heart