One step closer to a healthier organization! Standley Systems kicked off its Healthy Living Initiative, Saturday across the state with the Standley Systems Healthy Living Fitness Challenge. We kicked off the challenge with a one mile fun walk at Shannon Springs Park in Chickasha, Earlywine Park in Oklahoma City and LaFortune Park in Tulsa.Partnering with TSET, Standley employees and their families are using a point system to track activity and healthy choices for a six week period. To follow the challenge be sure to follow our hashtag #StandleyStrong on Facebook and Twitter!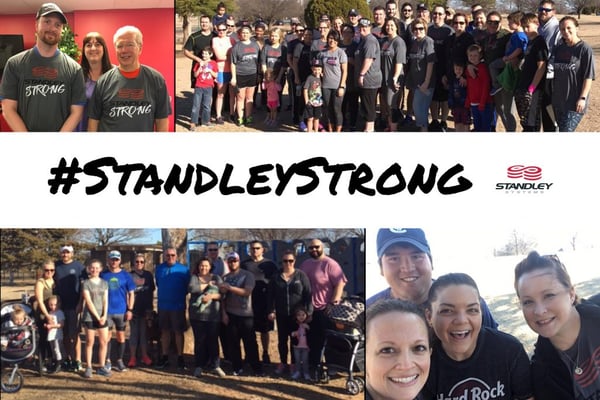 Stay tuned for the challenge winners! In the meantime here are some tips from the American Heart Association on how to get moving at work, at home and at play.
More activity tips from the American Heart Association!