1 min read
Standley partners with chickasha high school's new internship program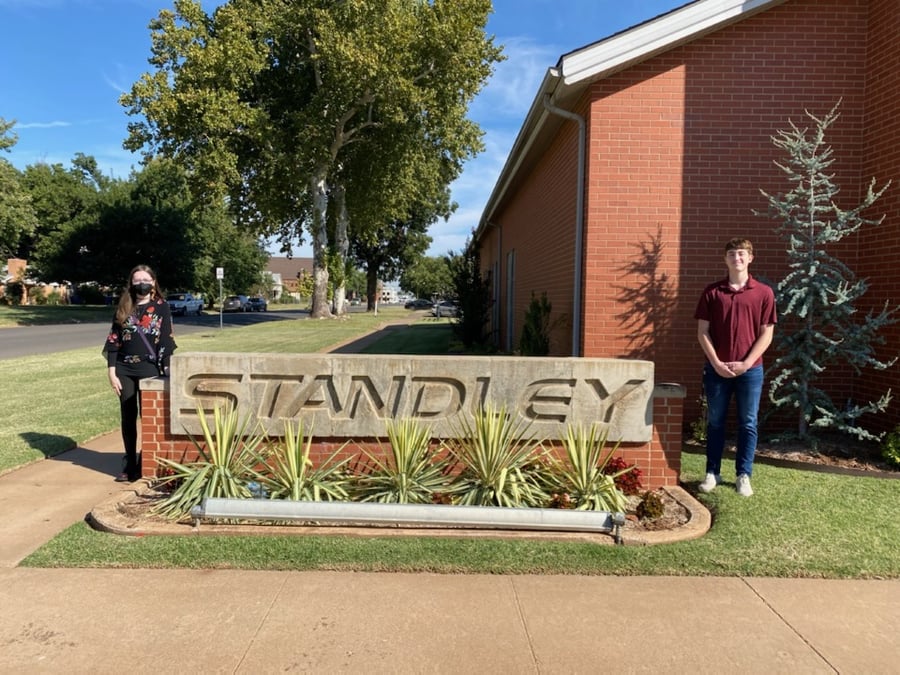 This fall, Standley Systems has partnered with Chickasha High School's new internship program.
The internship program is designed for students entering their senior year of high school to assist students with career and workforce readiness. The program teaches students crucial skills including resume writing and interview prep and skills. Students also learn about employee benefit packages, retirement and investment stock options.
Students are given the opportunity to meet with local businesses that have partnered with CHS to decide what businesses they might be interested in interning for. Once the students decide where they would like to apply, they begin the process.
After interviewing a handful of students, Standley Systems selected Nikole Ewing and Derek Doan to join Team Standley as interns. They quickly jumped in and joined our Scanning Solutions team in our Chickasha office for the rest of the school year.
Nikole Ewing indicated that, "she was interested in Standley because of our core values and how it seemed like a great place to jump in." Nikole enjoys art and loves animals; she has two frogs, snails and slugs. After graduation she plans on focusing on art and animation in college and to one day create her own show.
Derek Doan said, "what pulled me to Standley was their core values and how it was built on christian values and customer service." Derek is passionate about sports and watching them. He is a member of the Chickasha High School Basketball team and plans to attend college and major in Criminal Justice.
Congrats to Nikole and Derek on joining Team Standley. We are thankful to have the opportunity to work with the next generation!