1 min read
Print Security and Business Savvy Risk Management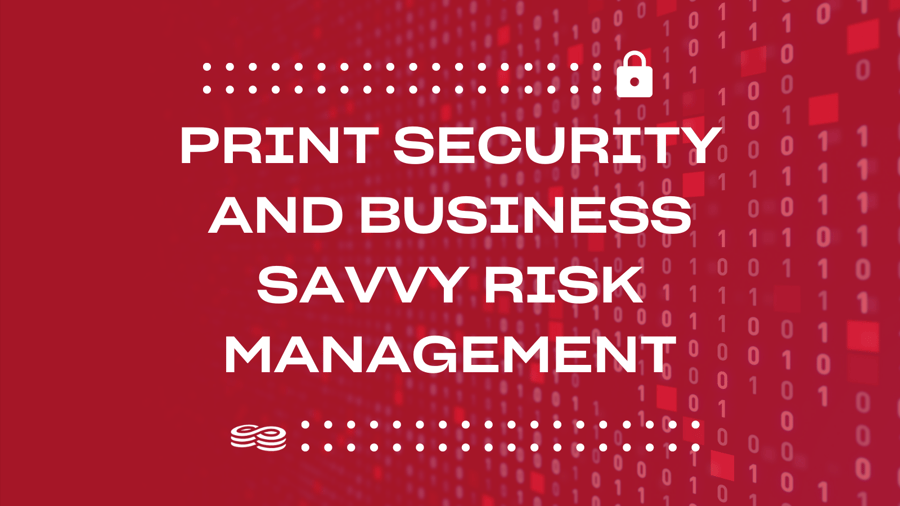 When you're setting out to manage risks within your company, you're probably focused on the big-ticket problem areas, like document security, finances, and work environments. However, the truth is that one of the most important parts of business savvy risk management is also one of the most overlooked: print security.
Protecting Your Printers
Although you probably rely on your printers for a little bit of everything, it's easy to overlook them when it comes to the big stuff. They don't seem as vulnerable as computers or as problematic as mobile devices on the network–but the truth is that print security always needs to be a priority of business savvy risk management. Of course, that's easier said than done. It's not always easy to know where to start when it comes to protecting printers, especially when they deal with so much of your data. Luckily, there are a few easy steps to get you started.
1. Integrate printers into your security processes.
First things first: if your printers aren't currently protected by your existing security procedures and processes, then integrate them immediately. Printers are often overlooked by otherwise-secure businesses, which means that the digital "bad guys" know just where to start.
2. Manage access and monitor use.
Printing should only be available to trusted IP addresses and registered users on a local network. Usage should be monitored closely and access should be limited based on need–that way, if anything is out of the ordinary, you'll know immediately.
3. Never hesitate to update.
Software updates are a critical part of protecting your printers because they address weaknesses and problems. Create a schedule so that you always know when to check for updates and when to install them in order to limit workflow interruption.
When it comes to risk management, always start with the printers. For more tips or for help protecting your print environment, contact us today!