1 min read
Standley to Utilize Ricoh Always Current Technology Version 2.2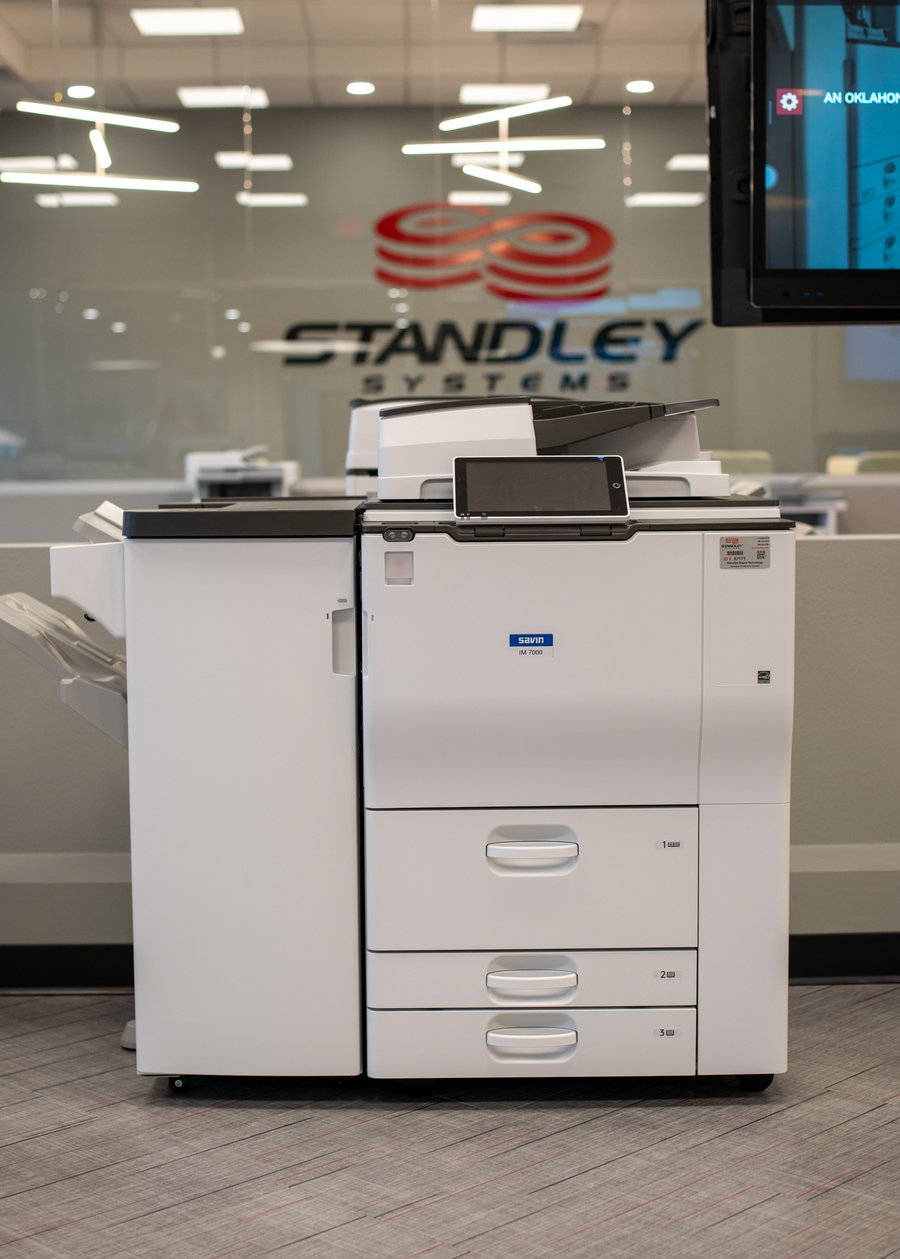 At Standley Systems, we believe in maximizing your workplace efficiency without adding unnecessary complexity. That's why we utilize RICOH Always Current Technology, which enables your Ricoh devices to evolve alongside your business. By simply activating the desired features and downloading updates and applications as needed, you can avoid the risk of investing in a new printer every time a new function is available. RICOH Always Current Technology is an easy way to keep pace with your productivity needs.
With work styles and technology constantly evolving, our customers look to us to provide enhanced products that will drive productivity and improve efficiency. To protect their investment in technology, Ricoh has changed the way that new features and updates become available. RICOH Always Current Technology allows Team Standley to deliver timely solutions to address changing needs.
What's new and different?
Import/export address book CSV data using Web Image Monitor (WIM)
Change the setting of HTTP Strict Transport Security (HSTS) using WIM
Admins can prohibit printing PS/PDF files using the operation panel or WIM
Allow users to directly print to the device using the Wi-Fi built into the op panel even if the Access Control List is restricting access to the device itself.
Which models are eligible?
A4


IM C300F
IM C400F/SRF
IM C530FB
IM 550F
IM 600SRF

A3 Color

IM C2000
IM C2500
IM C3000
IM C3500
IM C4500
IM C6000
A3 B&W

IM 2500
IM 3500
IM 4000
IM 5000
IM 6000
A3 High-speed

IM C6500
IM C8000
IM 7000
IM 8000
IM 9000
Contact us today at info@standleys.com or 800-522-3725.