1 min read
Randi Price earns associate Professional in human resources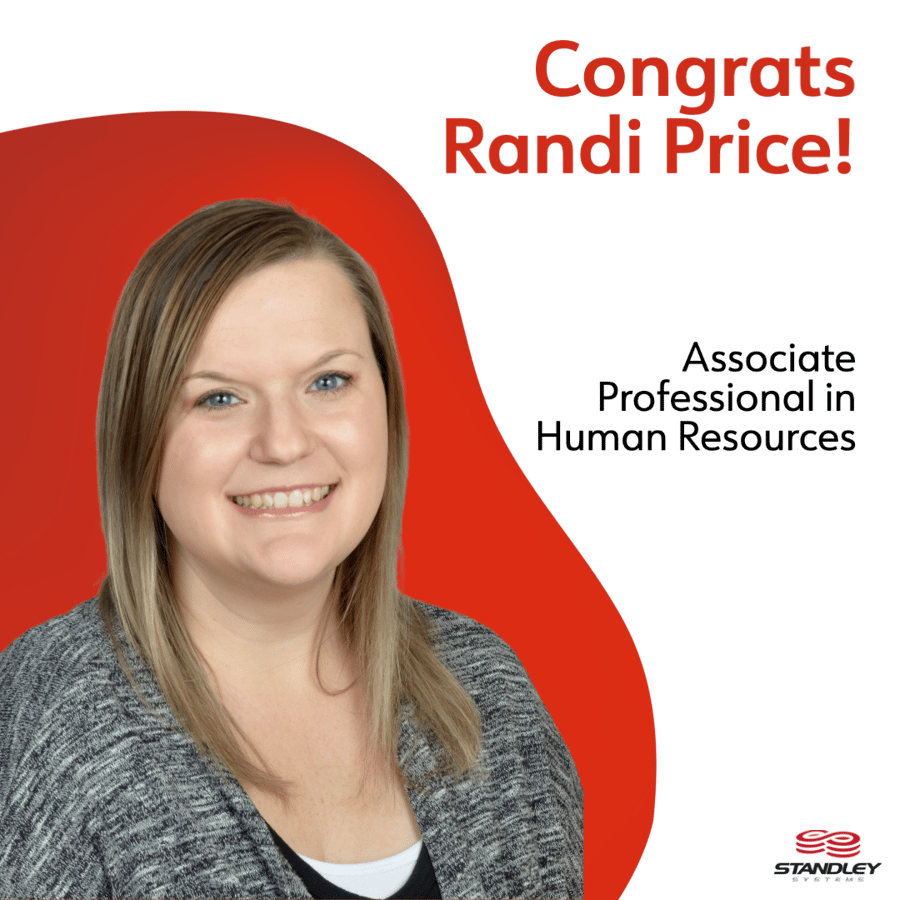 Standley would like to send a special congratulations out to our own, Randi Price for earning her Associate Professional in Human Resources from HRCI. Team Standley is made up of some of the best and brightest around who continually embrace and drive change to not only deliver relevant solutions but to be the best that they can be.
Achieving an Associate Professional in Human Resources certification signifies that Randi is proficient and knowledgeable in Human Resources areas such as:
Compliance & Risk Management
Employee Relations
Talent Acquisition
Compensation & Benefits
Learning & Development
Randi Price is the HR Talent Manager at Standley and does a phenomenal job at sourcing talent for Team Standley. Congratulations Randi and thanks for all you do to take Team Standley to the next level!