1 min read
Production Printing: What Materials Can You Use?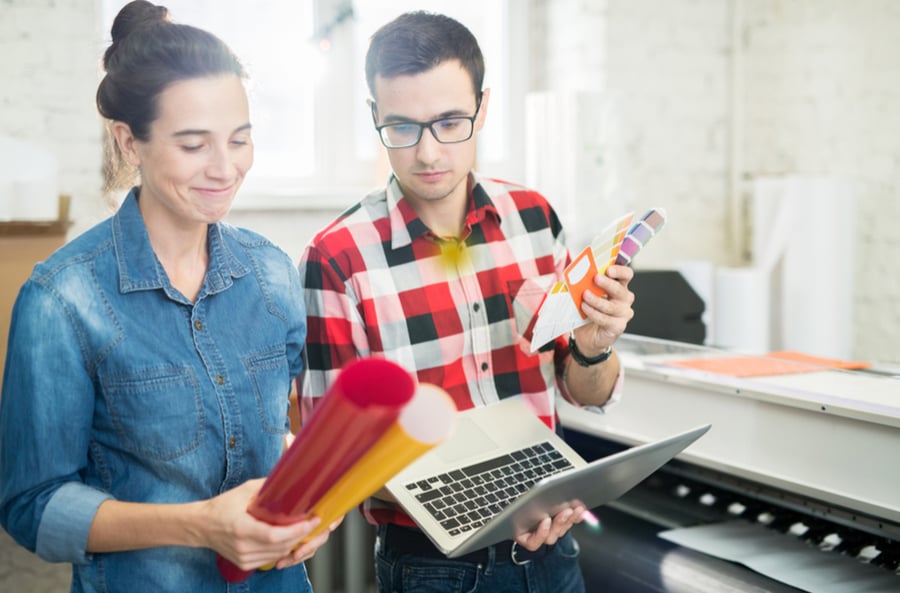 There are a lot of great questions to ask about production printing before you get started. One thing many companies aren't sure about is the type of material production printers can use. The truth is, there are a lot of answers–and today we'll take a look at why this is a good thing.
Powerful Printers
Production printing is all about overcoming the restraints of the humble office printer and creating bigger, better, more diverse projects. To do this, production printers have to be able to utilize multiple different materials in order to create different things, from posters to stickers to magnets. Of course, it's important that you find out which settings to use for which material before you get started–but before you can do that, you have to know what your options are.
1. Vinyl
There are two main types of vinyl used by production printers: adhesive and banner. Adhesive vinyl acts like a traditional sticker with more staying power, meaning that it can stick to all kinds of different surfaces without coming off or ruining the design. Banner vinyl is used to create, you guessed it, banners; this is possible because the material is built for withstanding outdoor conditions.
2. Window images
Production printers can use unique kinds of adhesive materials to create "window stickers." Essentially, the printer helps create an image that looks good no matter which side of the window you're viewing it from and stays where you apply it.
3. Backlit film
Backlit film is perfect for any display or sign that needs to be outside at night–like, for example, the menu at a drive-thru. Production printers help make backlit film scratch- and weather-resistant for long-term use.
Want to learn more about production printing? Ready to get started with your own machine? Contact us today!