1 min read
Network security in Oklahoma City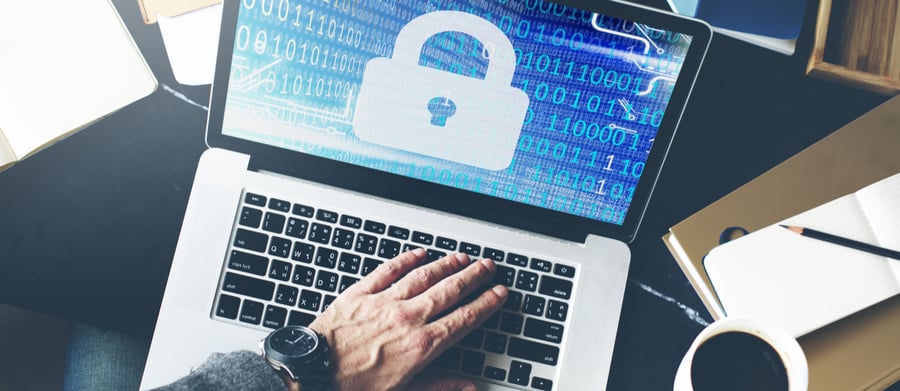 You lock your office every night, shut down your computer, and ensure that everything is secure. You have alarms, cameras, and alerts for any possible break-ins.
If your physical security is so intense, why would you not focus equally on internet and data security? Network security in Oklahoma City and beyond is constantly at risk from unknown entities online. Cyber attacks are scary business, but it's critical that you and your business focus on how to take proactive steps against a major breach.
Risk management is a great tool to address your concerns. It includes every aspect of your business, and network security is a high priority in today's world. You don't want to let your guard down for online security when you wouldn't leave the office unlocked at night.
With cybersecurity, increased online risk management and data security, you can essentially password protect your business by engaging with a skilled team of experts to ensure the best proactive security solutions online, just like in person.
The Basics: Network Security and Risk Management
Network security mostly means outsourcing oversight of online security measures to a team of experts, like the Standley's team. This way, you'll have a 100% focused security team so your IT employees can keep solving the day-to-day problems your office has in the moment.
How they Change the Game
Network security and risk management are major influences for how online protection works, because it's proactive, consistent, and advanced. You don't have to wait until the problem arises to figure out a solution; the team is already aware and working on it before it impacts you. Get ahead of the game with professional risk management.
Don't Get Behind – Invest in Risk Management
Bad things happen to good companies, but preparation can avoid the worst of it. If you're not protected, it could be a major misstep. Get your risk management on track by partnering with Standley's.