No tricks just treats during this Halloween season has been our motto. Hanging out with our fellow teammates, handing out treats and dressing in costume this month has been a blast. Our two big events this year have been Brick-or-Treat in Bricktown and Newollah in Chickasha!
Brick -or-Treat 2022:
Being a part of the Bricktown business community is a privilege and we were excited to take part in the 8th Annual Brick-or-Treat. Parents and kiddos invaded the streets of Bricktown to enjoy a family-friendly evening that included spooky tunes, roaming characters, photo ops, and trick-or-treating at participating businesses. Every year Standley Systems picks a theme and Team Standley dresses the part. This year we didn't let the rain dampen our football theme. Recognize your favorite Team Standley members?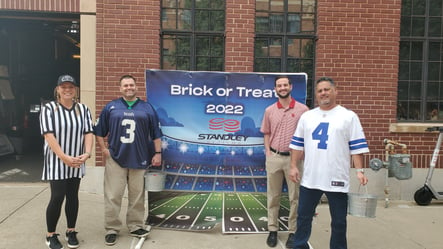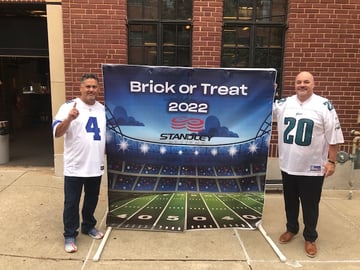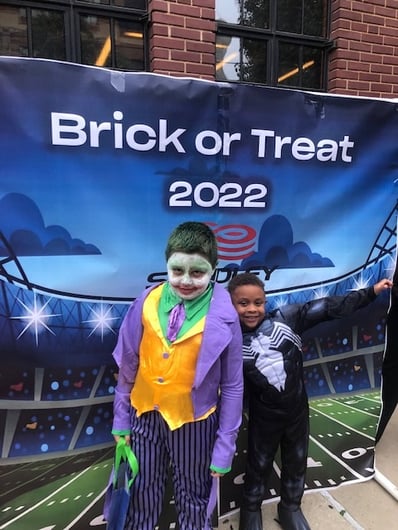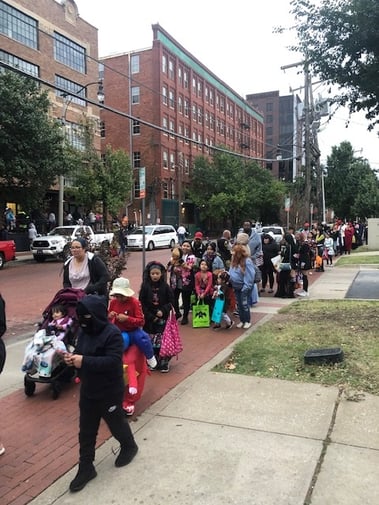 Chickasha Newollah 2022:
Chickasha Newollah is a trick-or-treat extravaganza, hosted each October by the Chickasha Chamber of Commerce, Chickasha Main Street Association and local businesses to provide a safe and fun Halloween celebration for the community. This year you may spot Big Fred making an appearance and serving up hot dogs and good times.