1 min read
Jeff Emery Joins Team Standley As Director of Sales Dallas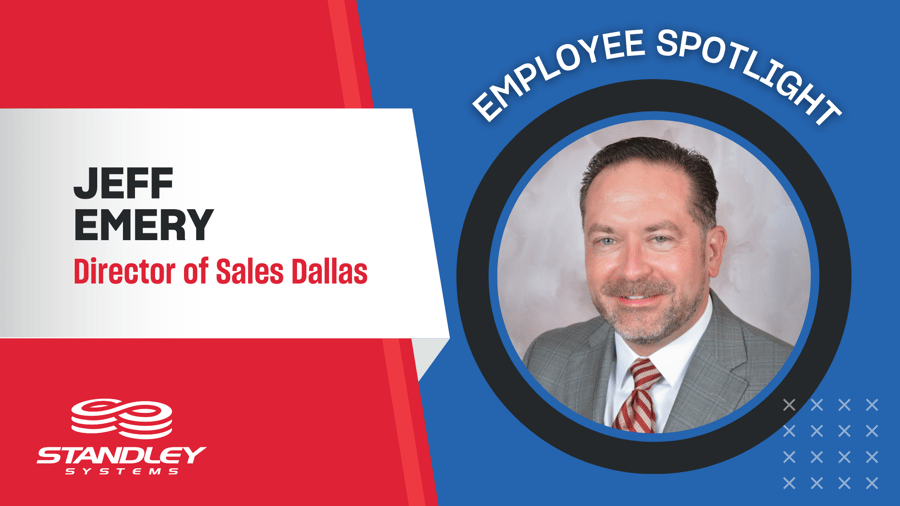 Team Standley is excited to announce that Jeff Emery has joined the team as Director of Sales Dallas. Jeff is a seasoned professional with 10 years of industry experience. He has held various management roles, including six years as the Director of Sales at another technology provider.
With his extensive experience, leadership skills, and commitment to personal and professional growth, Jeff is a valuable addition to Standley Systems as the Director of Sales in Dallas. Jeff will manage our Texas sales team to ensure the metroplex is getting best-in-class technology solutions and services.
Jeff is a proud father of two sons, ages 22 and 11. His family relocated to Dallas in 2013 from Southern Illinois, where he previously spent 13 years as an Operations Manager for Dillard's Department Stores. In addition to his professional accomplishments, Jeff is currently completing a Masters in Theological Studies at Redemption Seminary.
Outside of work, Jeff and his wife are leaders at Redemption Community Church in Wylie, Texas. He enjoys playing drums, watching baseball, attending NASCAR races with his oldest son, and going fishing with his youngest son. Jeff and his wife also share a love for travel.
Jeff chose Standley because he loves the values Standley represents, and he wanted to be a part of a family-owned company with a great reputation.