2 min read
Important Security Update for Office365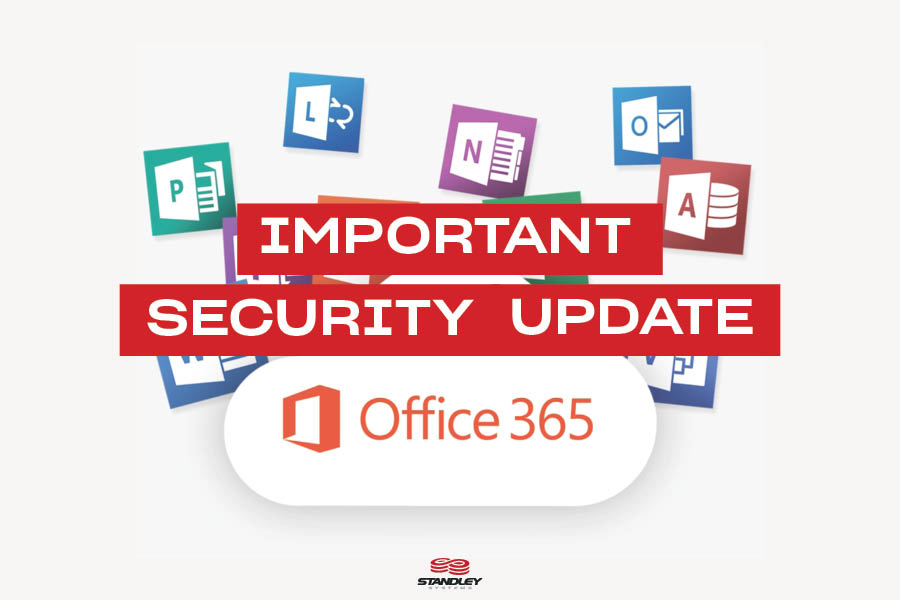 Security is always top of mind for Team Standley as we think of our clients and even our own data and systems.
In keeping up to date on security measures we want to make our clients aware of an urgent, upcoming security update that Microsoft will be implementing that will affect Office 365 accounts.
Microsoft is requiring Office 365 user to configure and turn on Multi Factor Authentication (MFA) by October 1, 2022. Read Microsoft's official announcement.
So what's Multi Factor Authentication?
When a user signs into an account you traditionally used a username and password to "authenticate" to prove that you are who you say you are. Unfortunately that isn't the safest practice. Usernames are often easy to discover since most are just your email address or name. And since passwords can be tricky to remember, users tend to pick easy ones or have the same password for multiple accounts.
Since these practices can put your account at risk of being hacked, most services are requiring multi factor authentication to verify that you really are who you say you are and to protect your account. You may hear it called Multi Factor or Two-Step Verification but its the same principle and best practice.
When you sign into the account you will need more than just a username and password, you'll need a second way or "factor" to prove who you are. A factor is just a way of confirming your identity. A second factor could be a pin or code.
How do I set up MFA and not miss a beat?
Configuring and turning on MFA in Office 365 is covered under your managed services agreement with Standley Systems. We ask that you log a service ticket by September 20, 2022.
Configuring third party software may or may not be covered under your service agreement depending on the type of service agreement you have.
Don't have a managed services agreement but are interested in learning how we can partner with you to maintain your systems? Let's chat!
So what happens if I don't have MFA setup and configured by October 1, 2022?
You will not lose any data
You will not be able to send or receive any new emails or create or open new documents or spreadsheets
How do I log a service ticket to get MFA setup?
For our clients with a managed services agreement, here are three ways to log a service ticket.
Email us at

info@standleys.com

Give us a call 800-522-3725
Chat with us live 7:30am-5:30pm on our website at

www.standleys.com.
If you have any questions or concerns we'd love to chat. Give us a call at 800-522-3725.