1 min read
Ethan Elliott to serve in new role as vice president of IT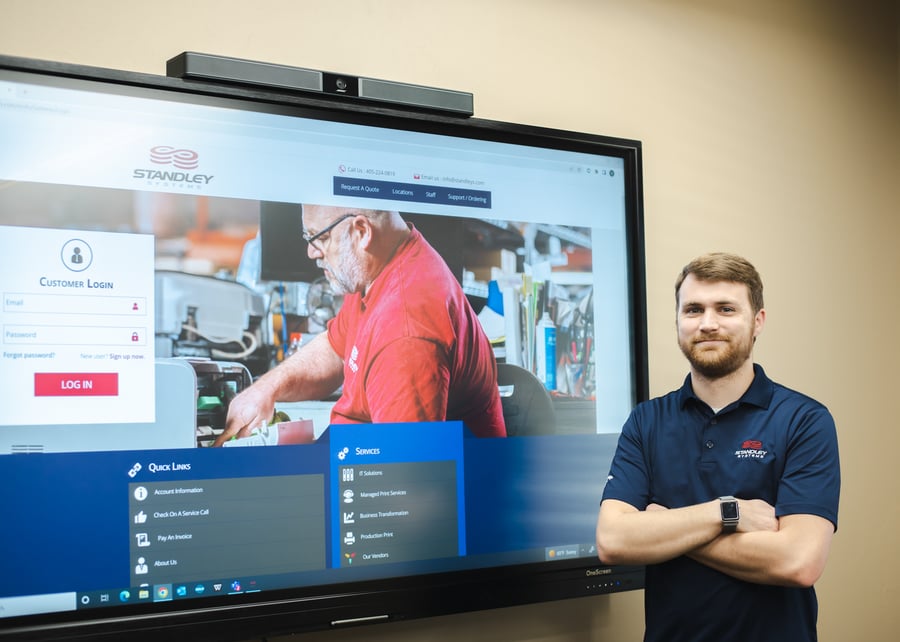 Ethan Elliott joins the Executive Team as the Vice President of IT. Being 4th generation of the family business, Ethan has spent several years working in various roles within Team Standley.
He began his time at Standley in the warehouse working in operations before attending Oklahoma State University where he graduated with a Bachelor of Science in Management Information Systems. After graduation, he came back home and joined Standley's IT Support team. From there, Ethan moved into a sales capacity on the IT side of the business before heading up Standley's internal IT function which has led him to his most recent promotion of becoming the Vice President of IT.
As the VP of IT, Ethan will take charge of all internal Information Technology while also managing the IT Managed Services division. He will lead the charge with his team in the development and implementation of efficient endpoint operations, data integrity, app and system development and support as well as internal IT security.
Team Standley is excited to have Ethan as an integral part of our team and looks forward to watching his team succeed.
Ethan is active in his community and is a board member of the Grady Memorial Hospital Foundation, as well as a graduate of Leadership Chickasha. He and his family are active members of First Baptist Church in Chickasha.
Outside of work, Ethan spends most of his time with his wife Olivia and his son Parker. He enjoys playing the guitar and spending time with friends and family over a nice cup of coffee.