4 min read
How to Find a Good Cybersecurity Service Provider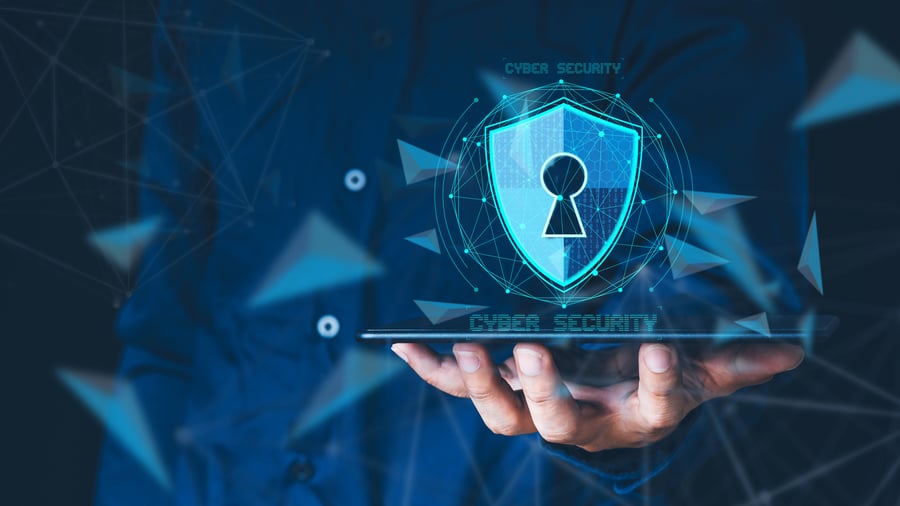 Business applications and cloud technology have become critical tools for maintaining a competitive advantage today. Modern organizations need a strong cybersecurity strategy to defend networks, secure IT infrastructure, and restrict access to sensitive information.
But having the right combination of staff expertise, information security (infosec) processes, and IT solutions can be challenging for growing businesses to maintain and scale.
Managed security services can help businesses fill critical skill gaps, consistently defend network access points, and modernize their information security approach.
Learn how your business can access and choose a cybersecurity services provider based on your information systems' specific needs and industry requirements.
What is a cybersecurity service provider (CSSP)?
Cybersecurity service providers (CSSP) offer Cyber Security as a Servicefor other businesses, allowing them to contract out security capabilities that are expensive and time-consuming to maintain and upgrade.
CSSPs can provide security services such as:
Vulnerability analysis and assessment.
Network security monitoring.
Intrusion detection.
Incident response and remediation.
System auditing.
The U.S. Department of Defense (DoD) offers CSSP certifications for specific job roles, which ensures that CSSP staff are trained and evaluated on specific IT security services.
When and why companies outsource IT security to a cybersecurity service provider
Working with CSSPs often allows businesses to adopt more robust security than they could manage with in-house IT teams. Scaling security capabilities can be expensive and time-consuming. Businesses may choose to turn to a managed cybersecurity service provider instead of:
Relying on in-house experts alone for long-term security strategy.
Spending time and money to recruit IT professionals (especially in regions with competitive hiring markets).
Incurring costs to train and retain highly paid security professionals, while also upgrading self-hosted or self-managed security solutions.
Choosing to not hire or outsource to skilled cybersecurity providers is not an option for businesses today. Across industries, companies face pressure to meet strict security and compliance standards, like the Payment Card Industry Data Security Standard (PCI DSS).
Beyond payment processing, companies in the United States often have industry-specific security and compliance standards to meet as well.
Healthcare, public sector, government contractors, financial services, and educational institutions all have legal requirements their systems and security processes have to meet.
Organizations that lack the security infrastructure and solutions to meet these standards can face punitive fines or even lose valuable contracts, which makes cyber security a critical revenue-driving investment. So not only can CSSPs help businesses adopt modern security measures more cost-effectively, but their services can also be a key competitive differentiator.
A managed cybersecurity services provider (MCSP) can alleviate this operational burden for companies even more so than a CSSP. MCSPs provide managed services and staff support from IT experts. Managed services can help your business to implement a cybersecurity framework that can keep up with ongoing digital transformation and changing industry regulations with less unplanned downtime, risk, and unexpected costs.
Tips on finding a reliable cybersecurity service provider
Once you've started considering managed cybersecurity services, selecting a cybersecurity service provider can still pose a challenge. One of the key benefits of working with MCSPs is the cost savings compared to hiring in-house expertise–however, finding cost-effective, fairly priced services is not the only important consideration.
You still need to make sure you're paying for quality services to effectively protect your systems, networks, and data. Follow these tips to find a reliable cybersecurity provider that meets your business's needs.
Check which cybersecurity standards each provider follows
When evaluating any service provider, determine what infosec standard their solutions and services adhere to. If you operate in a highly regulated industry like financial services, healthcare, or education, it's important that you find a provider that has experience implementing IT solutions and processes that meet relevant security and compliance standards.
Find a security provider with documented experience following the widely accepted standards for IT and your specific industry, as well as auditing policies with a third-party vendor, to ensure you're getting the information security, system and data availability, processing integrity, and data confidentiality you need.
Research each provider's incident response and track record
When evaluating any service provider, ask questions about their experience and approach to incident response, but also make sure to do additional research. You can investigate the service provider's track record by researching publicly available information on past security incidents, ongoing or past litigation, and any other legal proceedings related to their services.
Pay attention to whether they have documented experience in your industry and evidence of successful partnerships with an existing client base that has similar security needs as yours.
Consider your digital transformation priorities
Think about where your business will be in two, five, or even ten years. Many organizations today are at least considering or starting digital transformation efforts if not already implementing them. You need a provider using security principles, technologies, and procedures that can scale, modernize, and adapt to your changing business needs, IT infrastructure, and applications.
Modernizing and migrating traditional infrastructure and business applications can pose a significant security risk–make sure your chosen cybersecurity provider has plans and strategies in place to safeguard your systems and networks as you move workloads between cloud platforms or from on-premises servers to the cloud.
Trust Standley Systems to be your cybersecurity service provider
Standley Systems has the security expertise to help you strengthen your security posture, scale your cybersecurity strategies, and shift to meet ever-changing security threats and industry regulations.
Our team has experience providing high-quality, reliable cybersecurity standards to businesses in industries like healthcare, education, public sector, finance, and more. See how our managed cybersecurity services can meet your cybersecurity needs and help your business succeed–contact us today.