2 min read
Congratulations Scarlett Frank on Completing KnowBe4 Sales Specialist Training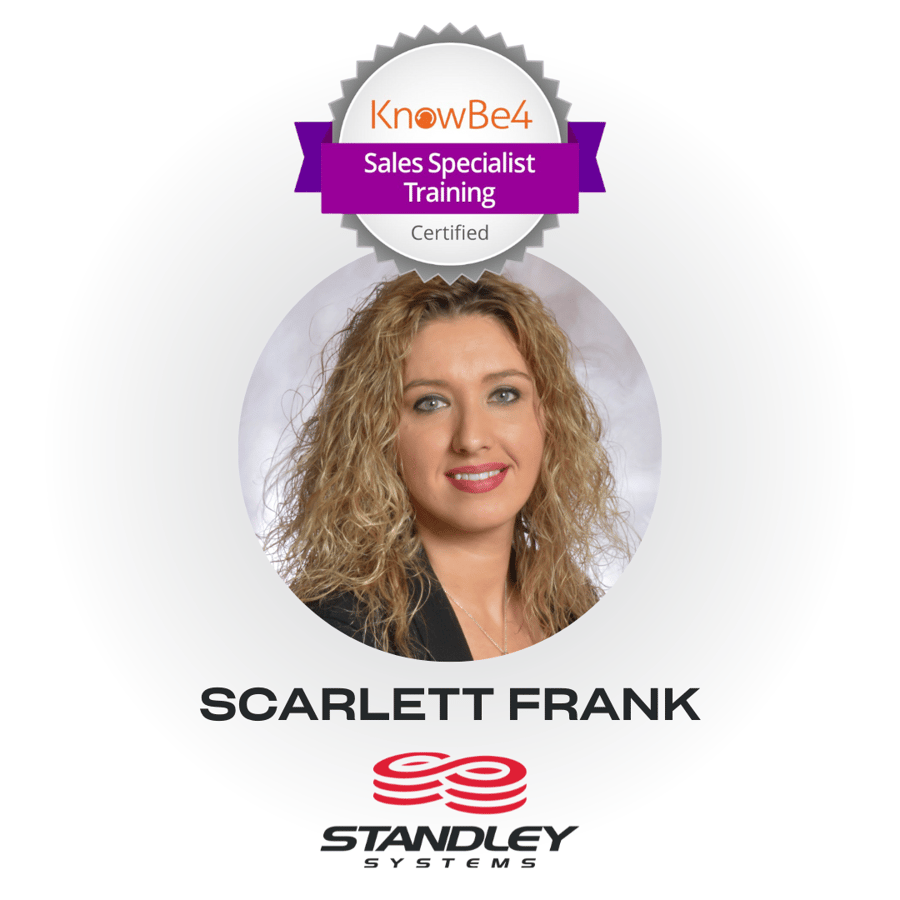 Standley Systems is proud to announce and celebrate Scarlett Frank, a valuable part of Team Standley's sales department. Scarlett has successfully completed the rigorous KnowBe4 Sales Specialist Training, further enhancing her expertise and contribution to our team.
KnowBe4, a renowned leader in security awareness training and simulated phishing platforms, offers comprehensive training programs designed to empower professionals in the cybersecurity field. Their Sales Specialist Training equips participants with the knowledge and skills necessary to communicate the value and importance of cybersecurity to clients effectively.
Scarlett Frank displayed two of our core values by taking on the challenge and successfully completing the KnowBe4 Sales Specialist Training. Through her commitment, dedication, and passion for cybersecurity, Scarlett has once again demonstrated her drive to excel in her role and contribute to the success of our team.
Going the Extra Mile

We Deliver Relevant Solutions
The KnowBe4 Sales Specialist Training is a testament to Scarlett's ongoing pursuit of professional development and her unwavering commitment to staying at the forefront of the ever-evolving cybersecurity landscape. By completing this program, she has further strengthened her ability to provide clients with tailored solutions that address their specific security needs and challenges.
At Standley Systems, investing in the growth and development of our team members is crucial to delivering the highest level of service and expertise to our clients.
A special shout out to Scarlett on a job well done! We are proud to have her as a part of the Standley Systems family and look forward to witnessing her continued success in the field of cybersecurity.