1 min read
Congratulations, Blake ElliotT!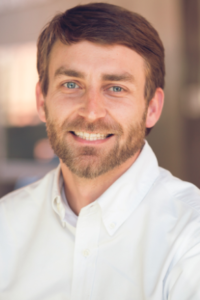 Congratulations to our own vice president of finance Blake Elliott for being named to the Board of Directors at The First National Bank & Trust Co., officials announced at the Annual Shareholders Meeting in Chickasha.
Elliott is passionate about his community and excited to further serve his community and fellow Chickasha businesses by serving on the board.
Elliott was born and raised in Chickasha. He graduated from Chickasha High School and then attended Oklahoma State University, where he received his Bachelors of Science degree in business management. Elliott was an active member and leader of his fraternity, Alpha Gamma Rho.
After graduation, Elliott returned to Chickasha and joined the family company in operations, where he managed service, warehouse, inventory, installation teams and contracts. He was named Vice President of Finance in 2015.
Elliott and his wife Taylor are serious about giving back to the community. He served on the Chickasha City Council from 2012-2018. He also is a 2013 graduate of Leadership Chickasha. He has twice led Chickasha's Festival of Light Board, where he current serves as Chair. For his volunteer service, the Chickasha Chamber of Commerce named Elliott the Chickasha Volunteer of the Year in 2015. Elliot also has been honored by the Journal Record with its 30 Under 30 Award.
Elliott enjoys outdoor activities like snow skiing, hunting with friends and cooking on a smoker. He most enjoys time with family, as the couple welcomed a son, Harrison, into their home in 2017.