4 min read
10 Benefits of IT Managed Services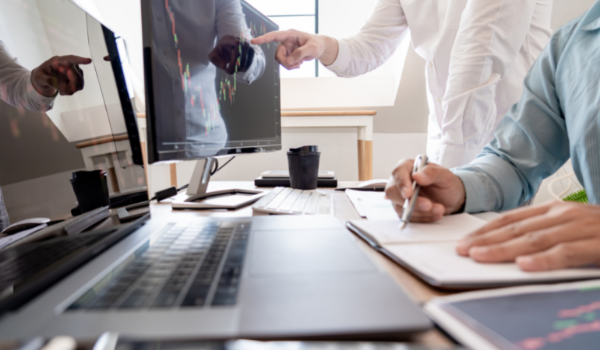 As your business grows, you will need business solutions that grow and evolve with it. Managed IT services help you keep up with your growth and the never-ending explosion of technology.
While there are many benefits of IT managed services, here are the top ten:
1. You Stay Focused on Your Core Business Activities
While you may work in business, you probably are not a network security expert. By handing off IT functions to a capable third party, this frees up your and your staff's time to focus on core business activities, like attracting new customers to your small business, improving operations, and expanding. Your employees should not be left dealing with the problems and stress brought on by worrying about IT functions.
2. You Receive a Customized Solution
IT managed services offer customized solutions. Outsourced IT service companies develop a solution that works for you, finding ways to meet your specific goals without interrupting your workflow.
3. You Use a Proactive Approach
When you handle your own IT needs, you often act reactively. This approach can often cause more extensive damage to your business since the problem was not prevented and it may have taken longer for you to eventually detect it.
With IT managed services, you use a proactive approach. Your IT managed service can help you analyze your habits, identify places where you are falling behind, and create customized plans that help catch small issues before they disrupt your business.
4. Experts Are Always Available
Outsourcing to an MSP means that you will always have an expert available to answer any questions you have, respond to security risks, and implement new processes to make your business more efficient.

In contrast, if you manage your own IT, your questions may go unanswered for hours or days on end. Meanwhile, your cyber security may be at risk. With dedicated IT support services, your questions and concerns are treated as the most important thing, and with 24-7 support, you can always rest assured that someone is on it. Take advantage of fast, professional IT support when you need it.
In-house IT workers tend to have to be a Jack or Jill of all trades. Using managed IT services allows you to connect with experts in specific areas. This ensures that you never have a problem that cannot be fixed.
5. You Save Time and Money
As the owner of a small business, you know better than anyone else that time is money. When you have to put out technological fires and solve technical issues, you are taken away from the core functions of your business. You can also reduce your operating expenses by outsourcing your IT needs instead of paying full-time staff. You can grow your business without associated increases in technological costs, such as data centers or large storage for servers. Additionally, you can have more predictable monthly IT costs instead of sudden, unexpected costs you cannot plan for.
6. You Create a Long Term Strategy
When you decide to switch to managed IT, you put a long-term strategy in place to tend to the technological needs and cyber security of your business.
The long-term benefits you can enjoy with IT managed services include:
An extra layer of protection for your data
Upgrading of your devices
Streamlining of your workflows
Preparing for technological changes in your industry
A dedicated focus to your particular technological needs now and in the future
Training to help you and your staff make the most of your technological tools
7. Enjoy Data Compliance Support
Depending on where your business operates and the location of your customers, you may have to comply with various data protection and privacy laws, such as the Sarbanes-Oxley Act, the Health Insurance Portability and Accountability Act, the General Data Protection Regulation, and the Family Educational Rights and Privacy Act. Managed IT services can help you meet these strict data privacy regulations.
8. Make Your Cyber Environment More Secure
Managed IT services put the strictest security standards in place so that your online environment is more secure. This allows you to reduce risk. You can take advantage of the latest technological advancements that these experts can deploy at a moment's notice.
9. Make Your Business Environment More Remote
Using a managed IT service provider allows you to make your business more accessible for all of your staff. You can conduct remote monitoring and access data in real time through cloud computing.
10. Scale Your Business
With in-house tech support, it is not easy to adjust your IT department as your business experiences ebbs and flows. Many small businesses start from home and then experience growth over the next few years. IT managed services allow you to expand your IT systems in response to the needs of your business. You can scale up or down depending on the needs of your business.
While there is a lot to consider when it comes to outsourcing your IT services, one thing is clear: There are many benefits of IT managed services. Learn more about these benefits and others you can enjoy when you make the switch by contacting us today.