1 min read
At a Glance: The Benefits of Production Printers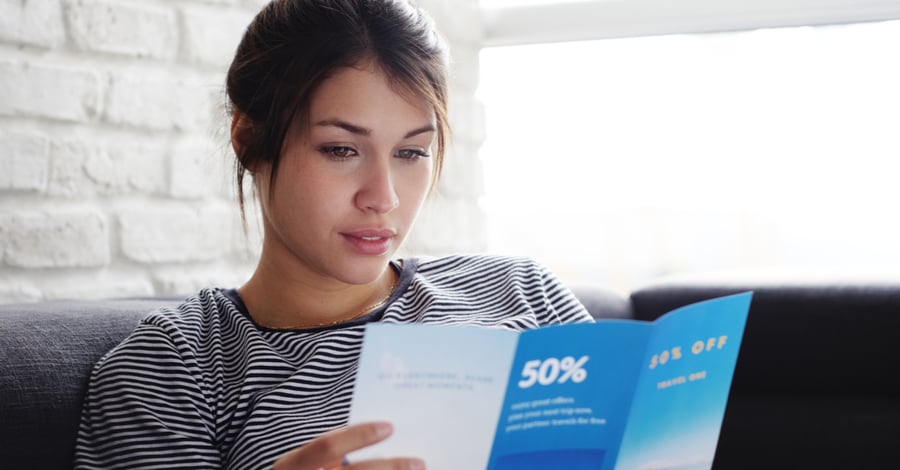 There's a lot to know about production printing, but you don't always have time to do extensive research about every little detail. You need fast, efficient information that helps you get a general idea of what you're dealing with. That's why we're here to give you a quick overview of production printing's biggest benefits–all at a glance!
Why Production Printing?
If you're here, then you're probably interested in learning more about production printing and what it can do for your business. It's a fast, efficient, and creative solution, allowing you to revolutionize your approach to printing–but don't take our word for it. Here are the biggest benefits of production print!
1. Simplicity
It's not difficult to set up a production printer, and it's even easier to learn how to use one. It won't be long before you and your employees are all trying out the advanced features and finishing options.
2. Do-it-yourself printing
Outsourcing is expensive, and it comes with a lot of risks–especially in terms of security. Production printing allows you to cut out the middle man and do any job yourself, all without hurting your budget.
3. Speed
Have a really important printing job that needs to be done ASAP? Your regular office printers might not be able to handle it, but production printers were designed with speed and power in mind.
4. Incredible professionalism
Production printing doesn't just look good–even though it's known for its high-quality precision and color accuracy. The truth is that it also makes you look good by providing all kinds of new, eye-catching opportunities for marketing and communication.
5. Power and reliability
Whether you need a vehicle wrap, a high-volume high-speed print, or a creative finishing option for your big printing job, a production printer has you covered.
These are great benefits, but they're not all production printing has to offer. Contact us today to find out more!