1 min read
a christmas town - holiday hay bale display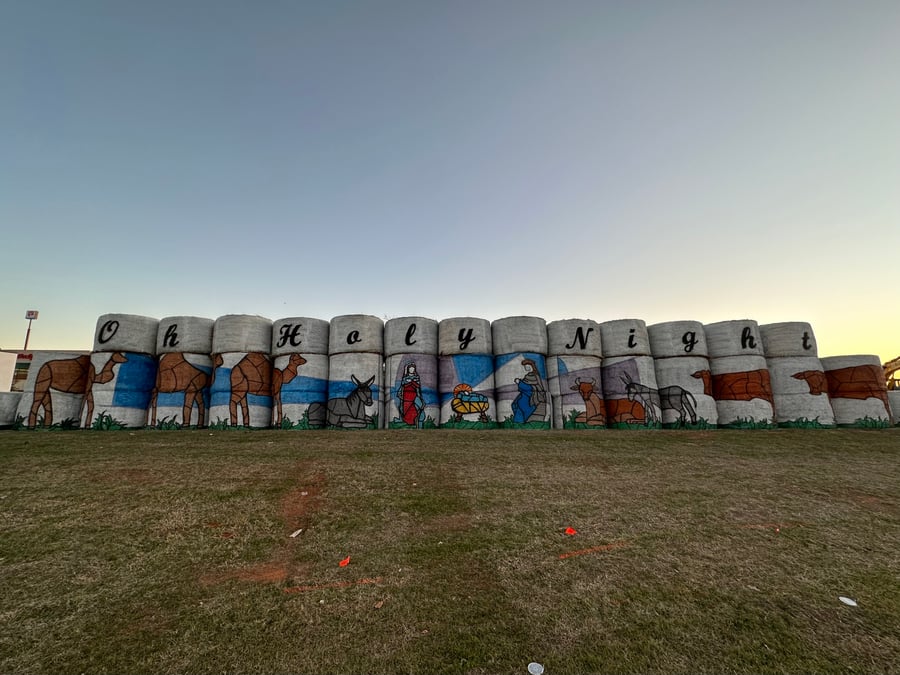 So what makes Chickasha a Christmas town? Is it the Festival of Light filled with thousands upon thousands of Christmas lights, carriage rides, ice skating rink, camel rides, ferris wheel or food trucks? Or is it downtown Chickasha with lights draped above Chickasha Avenue with the show stopping Christmas Story's 50 foot leg lamp?
All these things put Chickasha on the map during the holiday season, but we can't forget the return of the holiday hay bales. The hay bale tradition made its debut in 2015 and has become a cherished tradition.
Standley Systems' Co-owner Tim Elliott originally started this idea in hopes of starting a holiday tradition all families can enjoy. The company donated their time and funds for the holiday hay bales as a way to give back to a community that has contributed to the business' history and success.
This year's hay bale display can be seen on Grand Avenue in Chickasha, just west of the Grand Avenue and Fourth Street intersection on the south side of Grand.
Local artists Adam & Amber Heilman created a beautiful stained glass nativity scene for the display.
Team Standley wishes you a Merry Christmas and hopes you'll enjoy old and new traditions as we celebrate the birth of Jesus.