1 min read
A Bright Future Ahead: Standley E4 Champion Jessica Couch's Daughter Awarded BTA Scholarship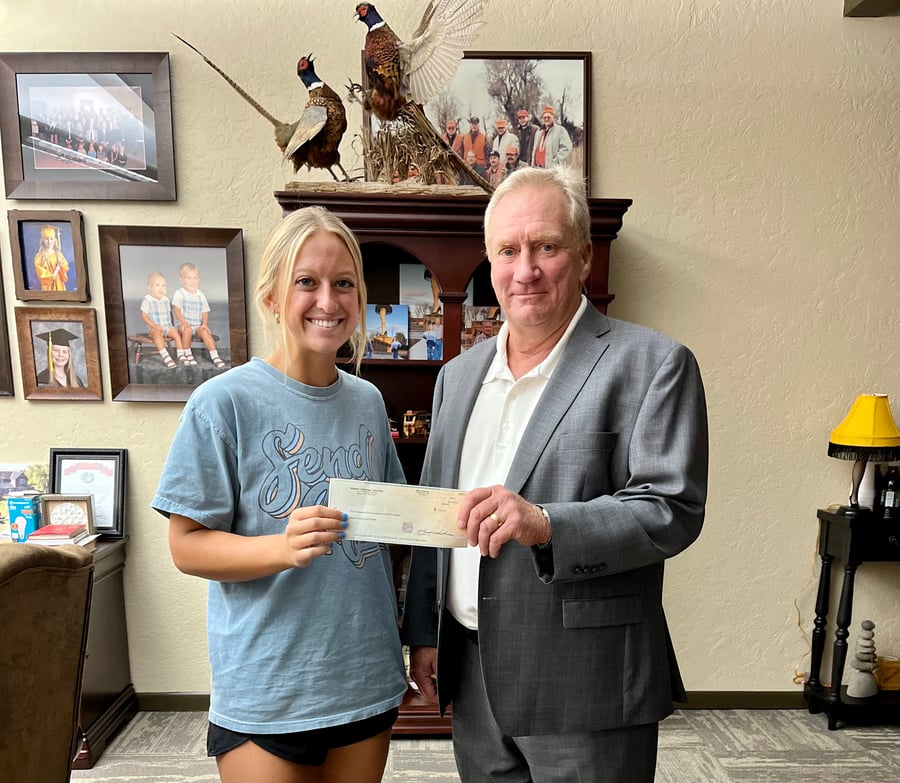 In a celebration of academic excellence, Allison Couch, the daughter of Standley Systems E4 Champion, Jessica Couch, has been honored with a scholarship from the Business Technology Association (BTA). The scholarship award, presented by Tim Elliott, owner, and CEO of Standley Systems, reflects BTA's commitment to empower and uplift the next generation of students.
The BTA Scholarship Foundation is supported by continuing contributions from individual dealers, as well as manufacturers and distributors. Each year, BTA awards one $3,000, one $2,000, and a number of $1,500 and $1,000 scholarships to qualifying applicants.
Who is Eligible?
Applicants must be (at the time of the evaluation and the award):
A full-time employee, or the son or daughter of a full-time employee of a current BTA member dealership
AND
A full-time student maintaining a class schedule of at least 12 hours of college credits throughout the school year covered by the scholarship.
The BTA Scholarship Program benefits the employees — and sons and daughters of employees — of BTA member dealerships nationwide. What began as a way to support employees' families has transformed into a thriving initiative that benefits the sons and daughters of BTA member dealerships across the nation.
Allison will attend the University of Science and Arts of Oklahoma (USAO) in the fall of 2023 to major in Biology and play softball.
Find out more information about the BTA Scholarship Program: https://www.bta.org/scholarships/