3 min read
3 great technology solutions for schools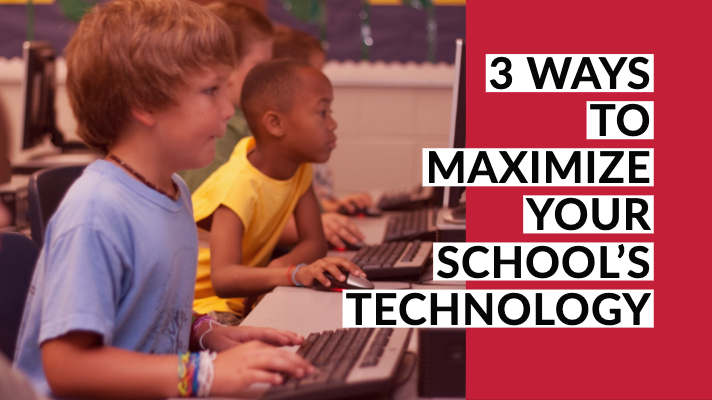 Today's educators are faced with more challenges than ever. Whether it is navigating budget cuts, managing critical student data, or growing classroom size, technology can be an asset or crippling. Managing and maximizing technology solutions for schools can be critical to our children's education. At Standley Systems it is our priority to take the burden of technology and transform that burden into an institutional asset. By managing technology correctly, it can be transformative in doing more with less, educating students, managing data, and improving communication.

There are three common areas where we partner with educators to maximize their technology and lower costs. Those areas are providing affordable print solutions, IT support, and records management.


Affordable Print Solutions
Standley Systems is able to provide affordable print solutions through various avenues. A couple of those avenues include managed print services and affordable color printing options.

By developing a managed print solution for your district or university, we are able to set up industry best print and security practices to ensure print visibility and control. Fleet standardization also brings savings and improved user experience through standardized supplies and services.

The move to digital textbooks and curriculum also requires that schools have an infrastructure of productive and cost effective printers and copiers. Standley offers affordable color printing and print management software that helps you control and minimize print expenses while streamlining processes. With the utilization of education specific apps and G-suite products embedded on the device, teachers are able to quickly and effectively manage their curriculum and grading.


IT Support
From securing staff servers and student information to providing laptops or chromebooks in the classroom navigating technology is tough and requires expertise. With an extensive IT portfolio and team of experts are able to provide remote and on-site support to make sure your technology is ready for your teachers and students.

Our partnership with HP also allows a broad range of PCs, chromebooks, G-suite, and accessories to support your curriculum and staff's needs.


Records Management
Secure and archive your district's critical student records. Through Standley's partnership with the State of Oklahoma we can help you design and implement a records retention and document management program.

We have a Solutions Specialist on staff with over a decade in document management experience ready to help navigate your current document and records needs.

Contact us today at info@standleys.com or 800-522-3725 to see how Standley's can maximize your technology!com