1 min read
What is print production?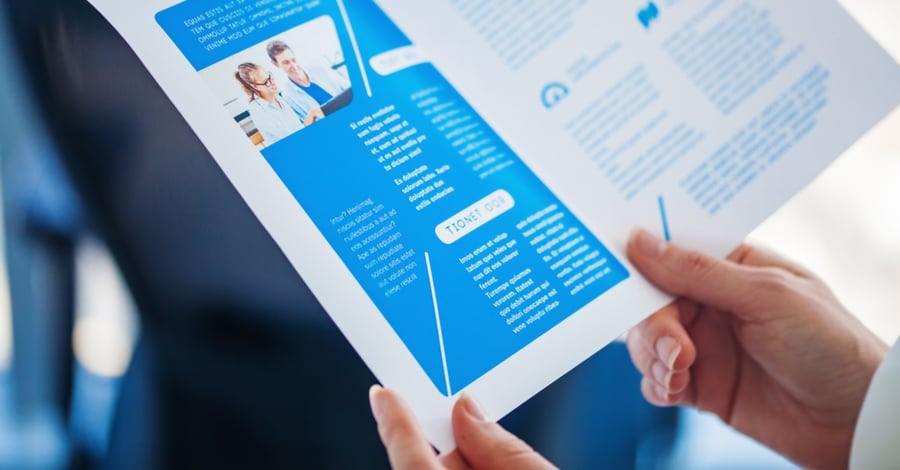 Think about an average day at the office. Is printing a task that you look forward to, or is it something monotonous–or, worse, full of stress because you can't guarantee quality or speed? Well, those days are over. With production printing, you could actually start enjoying the job–and here are a few reasons why.
What Production Printing Does For You
There are a lot of print solutions out there, but the one that can make the biggest difference is simple: change the way you print. With production printing, that's easier and more budget-friendly than ever. Thanks to powerful technology and reliable craftsmanship, these bigger machines can handle all sorts of prints, from vehicle wraps to posters to professional brochures, all without sacrificing speed or quality.
If you're still hesitant to believe that you could actually enjoy printing, here are a few things that might just change your mind.
Flawless image quality
How often do you walk up to the printer knowing that whatever you worked so hard on–whether a simple document or a complex, artistic piece of marketing material–is going to come out perfect? Production printing can guarantee high image quality and precise colors every time, allowing you to enjoy the process.
Complete freedom
No matter what you want to print or when you want to print it, production printing is your best friend. When you've got an in-house machine, you set the schedule and control the functions, meaning that you can be in charge of quality control until everything is perfect.
Productivity boosts
Production printers are capable of handling high-volume jobs without breaking a sweat, all with the guarantee of speed and professional quality. You'll never have to glare at your smaller, slower printer in frustration again; just leave the big jobs for production printing!
Ready to enjoy production printing? Contact us today!