1 min read
2022 Production Print technology showcases held in Tulsa & OKC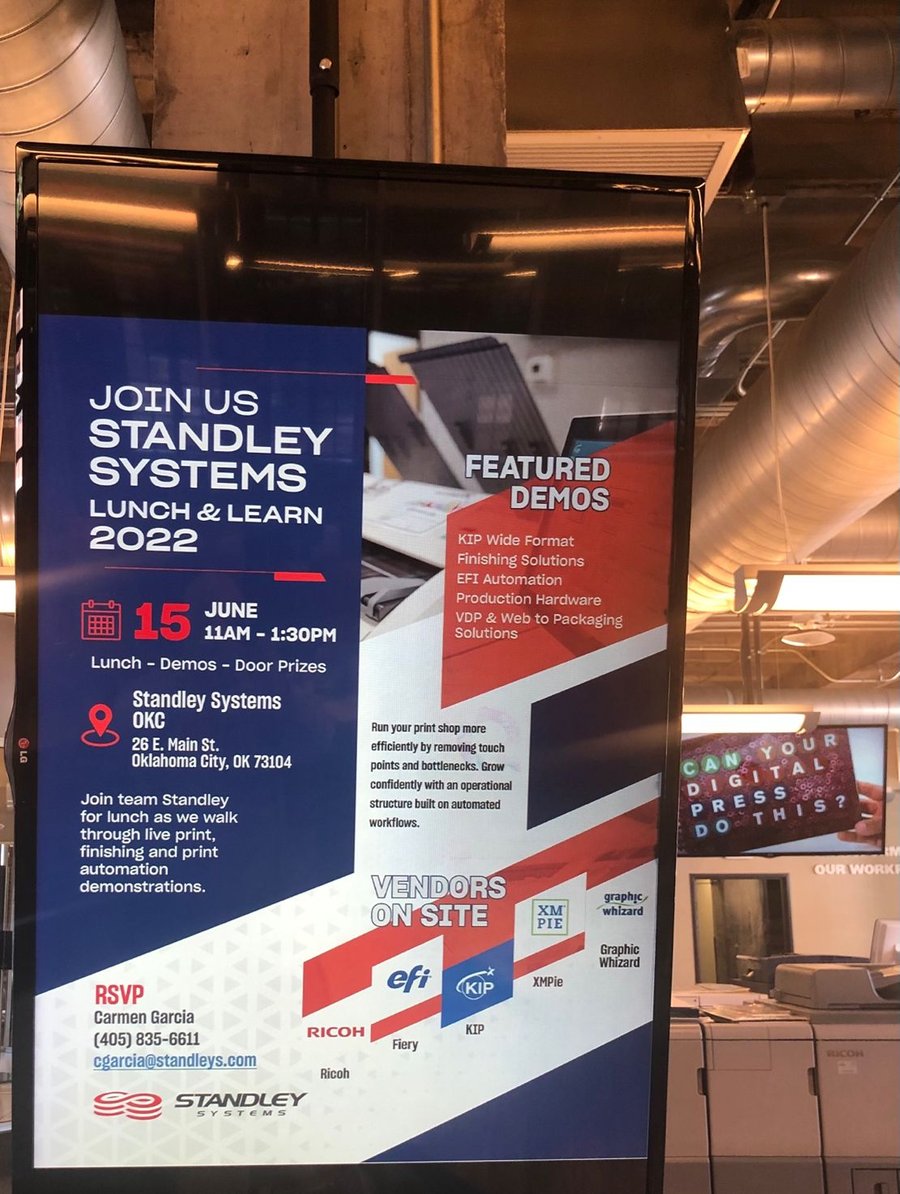 Standley Systems was pleased to host two Production Print Technology Showcases in both our Tulsa and Oklahoma City full service technology showrooms.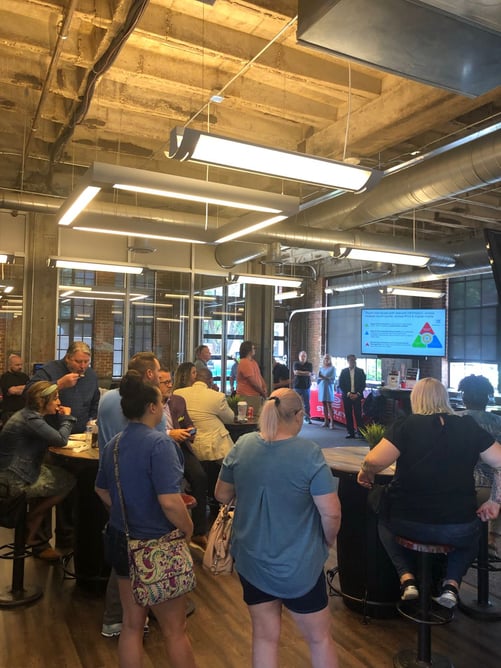 Attendees enjoyed food, fun and networking with their peers in the print industry while participating in live technology demos. Guests and clients engaged in demos and discussion on how to run their print shops more efficiently by removing unnecessary touch points and bottlenecks and how to grow confidently with an operational structure built on automated workflows.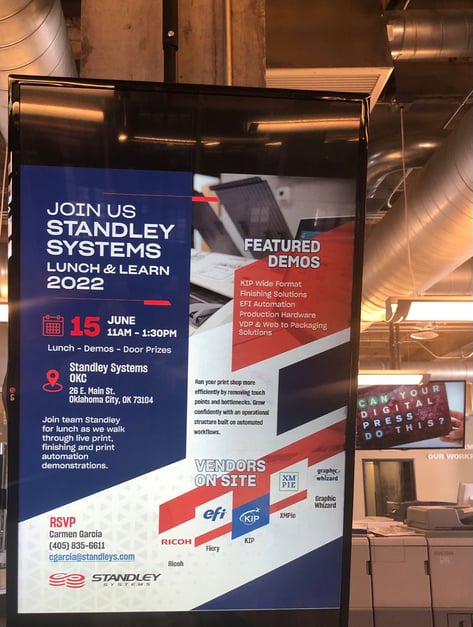 Featured demos at both events included:
KIP wide format
Finishing solutions
EFI Automation
Production Hardware
VDP & Web to Packaging Solutions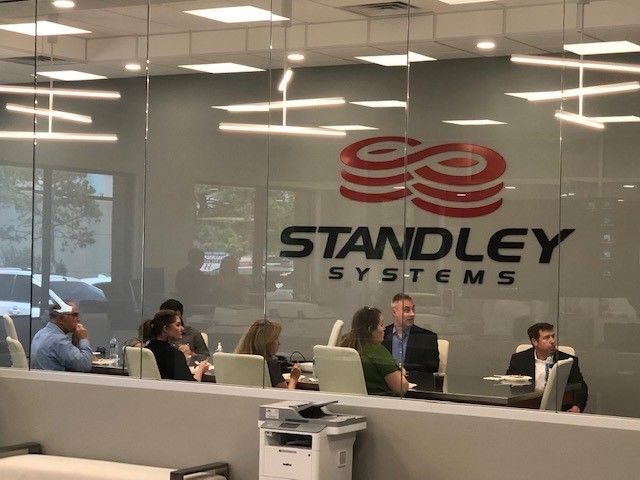 A special thank you to our resource partners for joining us on site!
Ricoh
EFI Fiery
KIP
XMPie
Graphic Whizard
To stay up to date on upcoming events. Check us out on Facebook or LinkedIn.