Back to Team Page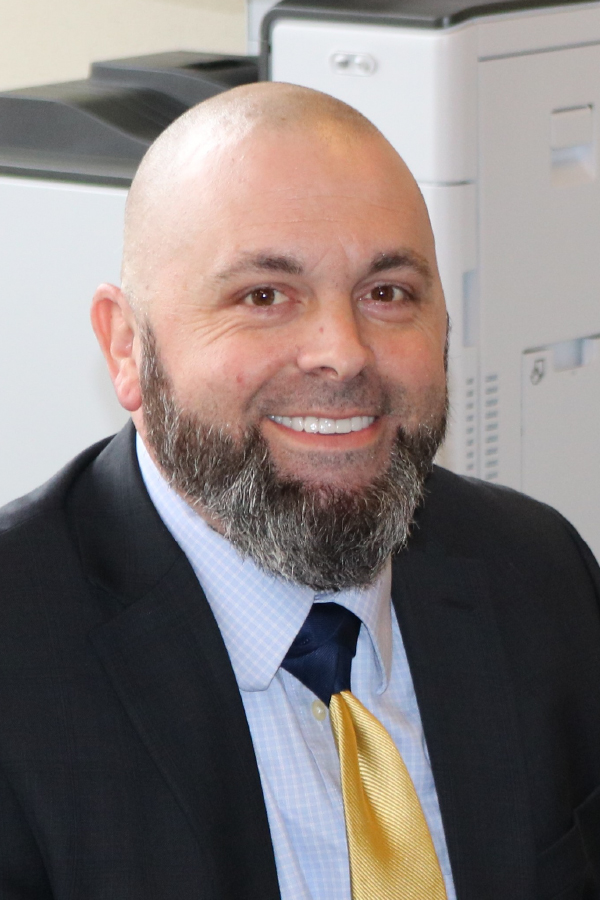 Mark Matznick
ACCOUNT EXECUTIVE
Mark Matznick brings more than 20 years of sales experience to the role of Account Executive at Standley Systems. His previous experience was focused mostly in the retail market with an emphasis on relationship sales. At each of the last three organizations where Mark worked, he made President's Club and was also promoted to management within a period of four months.
Mark was born at Fort Riley, Kansas where his father was stationed with the Big Red 1 as a helicopter mechanic. His family later relocated to Michigan and Mark grew up in Owosso, Michigan. Out of high school, he joined the Army in 1995. In basic combat training, Mark fractured one of his vertebrae in three places, putting an early stop to his Army career.
In 2004, Mark reenlisted in the Army and at age 27, not only completed his training but graduated top of his class and was presented the Soldier-Leader-Of-The-Cycle Award by the Post Commander of Fort Jackson, SC. He attended Advanced Individual Training in Aberdeen, Maryland, and again graduated at the top of his class. While stationed at Fort Sill, Oklahoma, in 2006, Mark suffered a career-ending injury while training for deployment to Iraq.
While in Lawton, Oklahoma, Mark met and married his wife, Stephanie. The couple has two daughters, Jordan (JoJo) and Ainsley (AJ). The family has three dogs — a rescue named Karma and one of her pups, Jetta, and a full-blood German Shepherd, Chase.
In his spare time, Mark enjoys sports and is an avid fan of the Detroit Red Wings hockey team, the Pittsburgh Steelers and the Michigan Wolverines. Mark and Stephanie had to make it a vow if they were to be married, he would cheer for Oklahoma University and she, the Wolverines, but together could NEVER cheer for Ohio State or the Texas Longhorns.
Mark also loves deer hunting and the outdoors. He feels it's important to get kids interested in hunting and fishing and educate them as to the importance of herd management in protecting wildlife resources from the negative impact of overpopulation.